An electrical infrared inspection, also known as an electrical thermal scan, is a non-invasive and non-destructive method used to assess the condition of electrical systems in buildings. It involves using thermal imaging technology to detect and measure temperature variations in electrical components.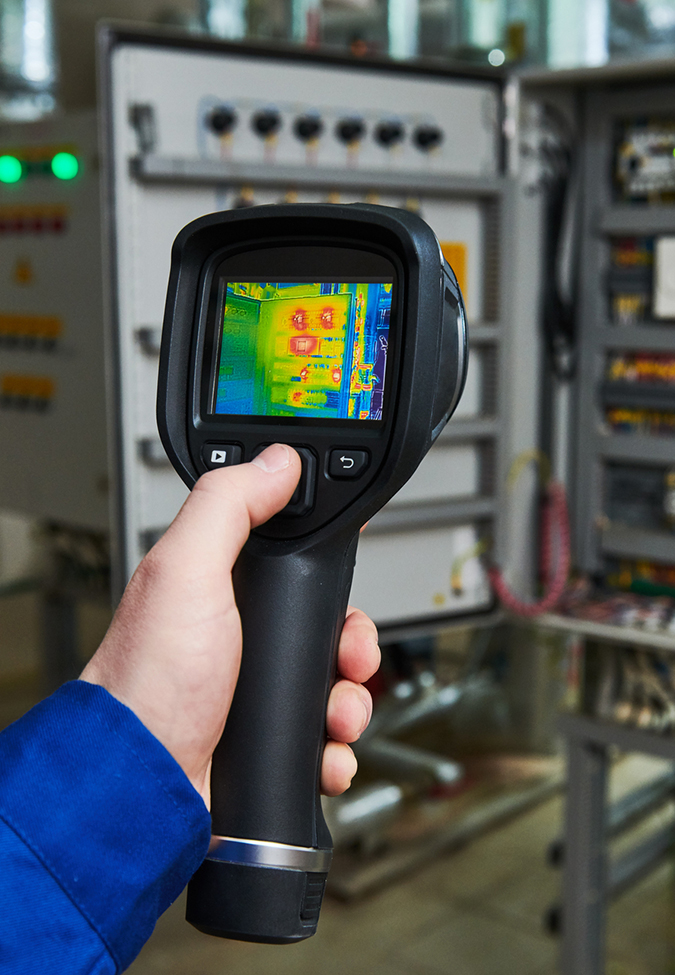 The purpose of electrical thermal inspections is to identify potential electrical issues before they escalate into costly problems, ensuring the safety and reliability of your electrical systems.
To determine whether you need an electrical thermal scan, consider the following scenarios:
Spiking Energy Bills

– If you have noticed a sudden spike in your energy bills, it could be due to inefficient electrical components. An electrical thermal inspection can identify areas where energy is being wasted so you can make a plan to update your system.

Aging Electrical Systems

– If your building has an electrical system that is several years old or more, it is more susceptible to wear and tear. An electrical infrared scan can reveal hidden problems that may have developed over time.

Safety Concerns

– If you have safety concerns about your electrical systems, such as overheating or potential fire hazards, an electrical infrared inspection can provide peace of mind by revealing any potential risks.

Frequent Power Outages

– If your property experiences frequent power outages or circuit overloads, it may be a sign of underlying electrical issues. A thermal scan can pinpoint the source of these problems.

Preventive Maintenance

– Even if you have not experienced any specific issues, regular electrical thermal scans can be part of your preventive maintenance strategy to catch problems early and avoid costly repairs down the road!
At JPEG, Inc. we understand the importance of electrical infrared inspections for Cooper City, Weston, Southwest Ranches, Pembroke Pines, Davie, FL, and the surrounding areas. Our founder, Mark Arruda is a Level II – Electrical Certified Infrared Thermographer, which qualifies us to conduct electrical infrared scans safely and effectively.
Whether you are dealing with an outdated electrical system or just want to restore your peace of mind through electrical thermal scans, we are here for you day or night. Contact us today to schedule an electrical infrared inspection in Cooper City, Weston, Southwest Ranches, Pembroke Pines, Davie, FL, or the surrounding areas.