Electric Vehicle Charging Installation for Weston, Plantation, Fort Lauderdale, Hollywood, Miramar, FL & Surrounding Areas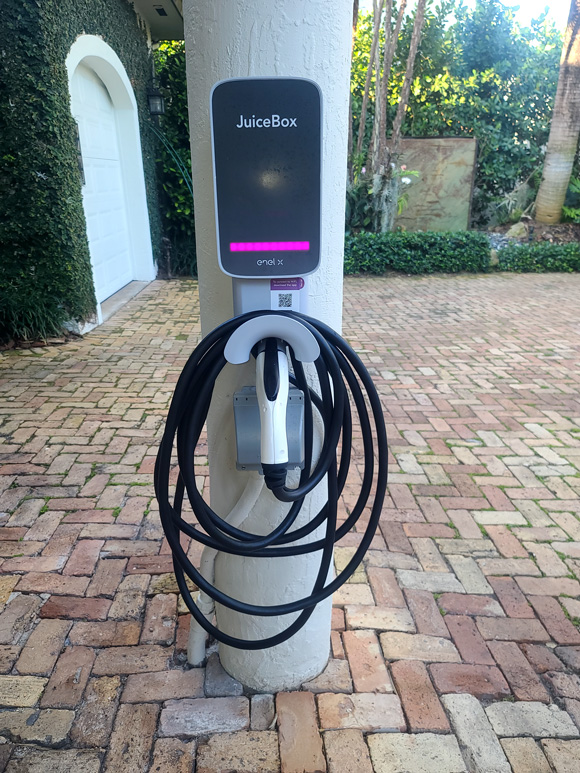 JPEG Electrical Contracting is the leading resource for electric vehicle charging installation in Fort Lauderdale, Plantation, and Weston, Florida. We have been exceeding the expectations of residential and commercial clients in Broward County for more than 15 years, and we take our commitment to the communities we serve very seriously. After all, our customers are our neighbors, and we endeavor to establish ongoing relationships based on trust.
Electric vehicles are becoming more and more popular because the ranges are getting longer. Tesla has always been a leader when it comes to electric cars, and they produce the vehicle with the longest range. Their Model S sedan has a range of 337 miles, and the Chevy Volt EV hatchback can run for 238 miles on a single charge. Other models that are currently available have ranges that are between 110 and 150 miles, but these figures will rise over the years.
If you are interested in purchasing an electric vehicle, you don't have to worry about trying to roll up your sleeves to install a charging station. We can handle all of the electric vehicle charging installation tasks for you, and we work on all models. In addition to the Tesla and Chevrolet EVs, we provide electric vehicle charging installation for BMWs, Nissans, Volkswagens, Fords, and electric vehicles that are produced by a number of other manufacturers.
We provide top-notch electrical work, and we go the extra mile in other ways as well. No one wants to pay a fortune for electrical vehicle charging installation, and we do everything possible to keep our prices at a minimum. Plus, we deliver world class customer service from the first point of contact onward, and we are always here to help if improvements or adjustments ever become necessary.
Call or Click Today!
When you do not have any experience with electric vehicles and charging stations, you are going to have questions. One of our Weston-Plantation-Fort Lauderdale electric vehicle charging installation consultants will gladly provide you with answers and explain the process to you in detail. If you are ready to get started, you can get in touch with us by phone right now at 954-410-3995. There is also a contact page on this website that you can utilize to send us a message over the internet.