Switchgear Preventative Maintenance in Cooper City, Davie, Pembroke Pines, Southwest Ranches, Weston FL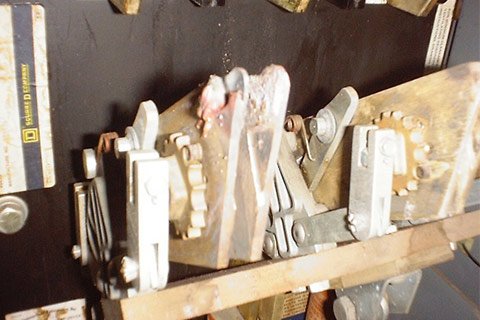 Switchgear is one of the more overlooked areas of maintenance yet when switchgear malfunctions, the consequences are often catastrophic, and the lead times to repair them are long. Damage to the switchgear itself can be extremely expensive, but that pales in comparison to corollary damage and the potential hazards to people. Thus, implementing an effective switchgear testing, inspection, and maintenance program is essential. Even switchgear labeled "maintenance free" requires periodic testing and maintenance. Switchgear is a combination of disconnect switches and breakers used to isolate equipment. In any given operation switchgear may well be the source of power to multiple pieces of equipment. Since switchgear is highly powered electrical equipment it must be maintained.
Improve safety, reliability, up-time and profitability.
Switchgear maintenance is usually considered a low priority by many facility managers, who defer or ignore it until a failure occurs. However, experience shows this is an economic miss step. When you fail to conduct the proper maintenance, the risk of loss is high. But a solid maintenance program is much less costly than the impact of switchgear failure, which can include injury or death, lost product and production, as well as clean-up and switchgear replacement costs. When you give maintenance the thought and effort it deserves, you improve safety, reliability, uptime, and profitability.
Most real-world maintenance programs are a combination of these approaches. Maintaining disconnect switches on a periodic basis — cleaning, lubricating, and exercising them — is an example of preventive maintenance. Annual visual and thermographic inspections on bus connections and breakers are examples of predictive maintenance.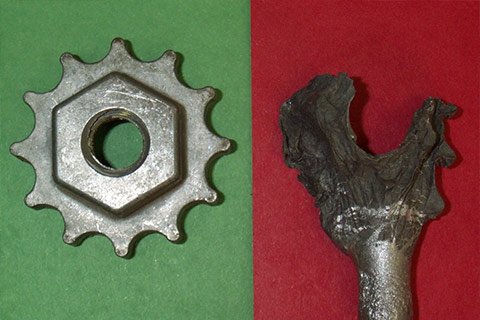 The 2001 NETA standard provides a maintenance frequency matrix that gives recommendations based on the level of reliability required and the condition of the equipment.
Infrared scan of equipment "find hot spots "
Although not a substitute for a maintenance program, thermal imaging (infrared) is a valuable tool that can be done while the equipment is energized. If done safely and properly, an infrared inspection can identify loose bus connections before they result in a full or partial equipment outage. Maintenance can be scheduled to correct the identified issue. Having infrared viewing windows installed allows infrared inspections to be done quickly and safely.
Switchgear should be cleaned, inspected, tightened, lubricated, and exercised on a regular basis.
The frequency of maintenance depends on the environment, the condition of the equipment, and its criticality. Moisture and heat combined with dirt, dust, or other contaminates in the environment will deteriorate the insulation, conductive materials, and protective devices in the equipment at an accelerated rate. These factors should be considered in determining whether maintenance should be performed annually, every 5 years, or somewhere in between. An expert in the maintenance of switchgear can assist in preparing a maintenance plan for each lineup of switchgear. . Infrared Inspections provide one-shot evaluation of electrical equipment to identify poor electrical contacts or connections, unbalanced electrical loads, and defective components.
A device placed in a given environment is subjected to its effects. Tropical , humid
The main environmental factors that accelerate device aging are:
Temperature
Vibration
Relative humidity
Salt air environment
Dust
Corrosive atmospheres
Current harmonics
Maintenance level
There are three recommended maintenance levels.
Level one: Provided all the environmental conditions are favorable, maintenance intervals can be between 4 and 6 years.
Level two: subject to server heat, dust, relative humidity 2 two 4 years
Level three: subject multiple factors heat, corrosive atmospheres, salt air environment, current harmonics 1 two 2 years.
It is ultimately up to the costumer when they perform maintenance to their equipment. It is cheaper to have a maintenance program, rather than to let it burn up and replace. When the equipment brakes down it is a serious situation, and in some cases, a loss of equipment or loss of life!