Electrical Safety Inspections for Fort Lauderdale, Plantation, and Weston, FL, Residents, and Businesses
Electrical safety inspections are beneficial for both residential and commercial buildings. Whether you're ensuring that your building is up to code, or you're moving into a new home/ commercial space, electrical safety inspections can provide you with a comprehensive inspection that ensures the safety and efficiency of your electrical system.
At JPEG Electrical Contracting, our team of licensed electricians is skilled in professional electrical safety inspections for Fort Lauderdale, Weston, Plantation, and the surrounding areas. By adhering to local requirements and legal standards, we carefully evaluate the various aspects of your electrical system and identify faults, providing you with our professional opinion on practical solutions and repairs.
CALL 954-410-3995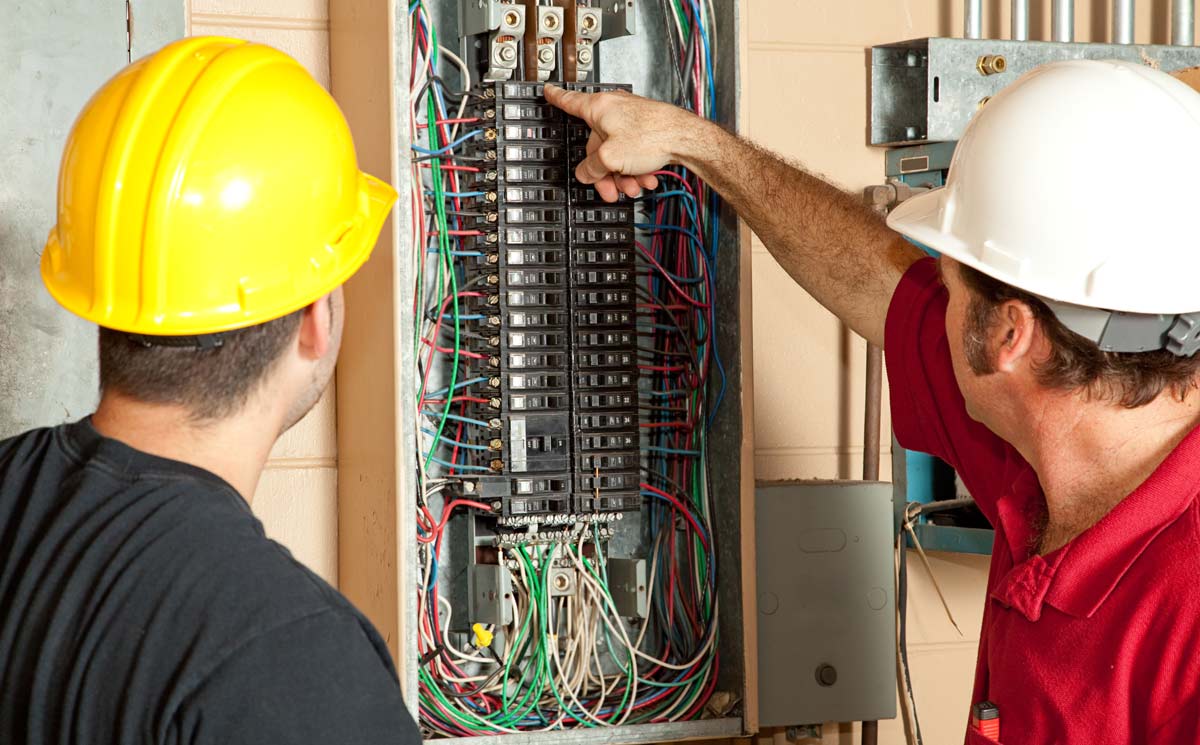 Residential Electrical Safety Inspections
Homeowners should employ professional electricians for residential electrical safety inspections at least every five to ten years. If your home is undergoing construction or renovations then you may need to hire an electrician for inspections even sooner. Our team of licensed and insured electricians is here to assist you with home electrical safety inspections that are thorough and affordable. We also provide potential and new homeowners with electrical safety inspections that guarantee the safety of their new dwelling.
At JPEG, we lend our expertise when it comes to professional electrical safety inspections for homes in Fort Lauderdale, Weston, Plantation, and the surrounding areas. By identifying electrical mistakes and hazardous wiring components, we help you save energy and identify electrical wiring mistakes that can be detrimental. Our electrical safety inspections include an extensive range of electrical safety checks that include:
Verification of proper lightbulb wattage
Shock hazards
Electrocution hazards
Confirmation of grounding systems
Smoke detector testing
Carbon monoxide testing
Outdoor electrical system check
Surge protection check
AFCI verifications
Switch and outlet checks
Commercial Electrical Safety Inspections
The proper safety of your commercial building is crucial. If you suspect that your business's electrical system is damaged, or not functioning at full capacity then you need to call a professional electrician for an electrical safety inspection ASAP! Electrical safety inspections can not only identify issues and weaknesses in your electrical system, but a professional electrician can give their professional opinion and expertise for repairs that will get your system back up and running safely and efficiently.
We provide 40-year recertification and 50-year recertification inspections.
At JPEG Electrical Contracting we work with businesses in Fort Lauderdale, Weston, Plantation, and the surrounding areas in southeast Florida. Through professional and affordable electrical thermal inspections, we offer our clients the highest attention to detail and standard of service. With over 15 years of experience and a reputation for excellence that outshines our competitor, we help you update your commercial electrical system and save you time, money, and frustration.
Electrical Infrared Inspection FAQ