Electrical Panel Replacement in Plantation, Weston, Fort Lauderdale, and the Surrounding Areas
If your dwelling is outdated and you're looking to add value to your home, or your electrical panel can't keep up with your appliances, it may be time for you to employ an electrician for an electrical panel capacity upgrade. Electrical panel capacity upgrades should be performed by licensed and insured technicians for proper installation and safety. There are a few different ways in which an electrician can upgrade your electrical panel's capacity, including:
Upgrading your amperage to a higher service
Switching from fuse boxes to circuit breakers
Relocating an electrical panel
At JPEG our team of skilled electricians assesses your electrical panel to provide you with the most practical and affordable solution to increase your electrical panel's capacity. Serving Fort Lauderdale, Weston, Plantation, and the surrounding areas, our professional electricians are dedicated to providing our clients with the best service and electrical contracting solutions available.
Our licensed and insured technicians perform professional electrical panel capacity upgrades for homes and businesses in Fort Lauderdale and the surrounding areas. Whether your panel is old and outdated, you're renovating your home, or you have a service change, we're here to provide you with professional upgrades, repairs, and installations.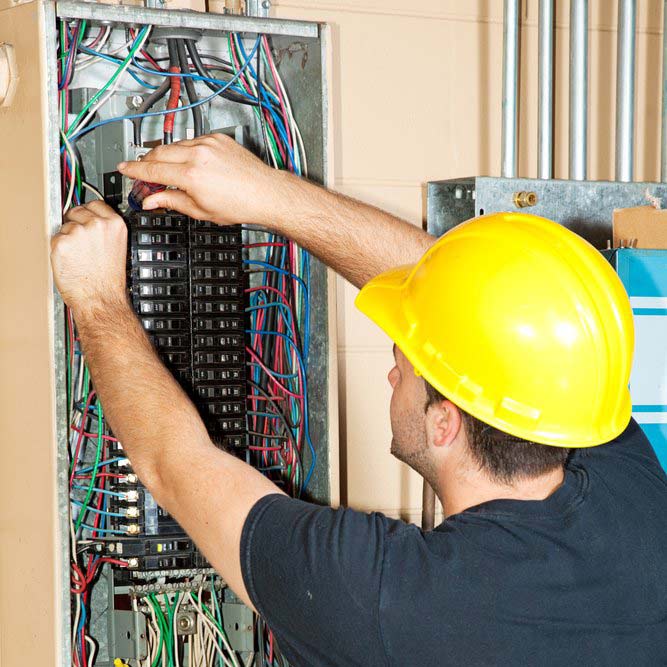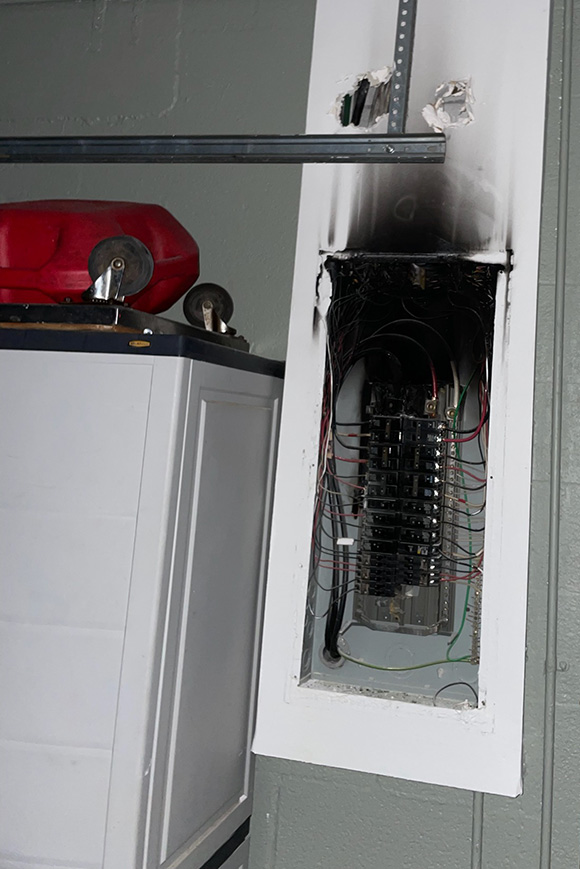 When to Upgrade your Electrical Panel
As a general rule, your electrical panel needs to be replaced every 25-40 years. However, your panel may need electrical panel capacity upgrades before it requires a replacement. Electrical panels can get overloaded by daily use and comprise the safety and efficiency of your electrical system. If you experience any of the following signs, then it may be time for an electrical panel capacity upgrade:
Flickering lights and appliances
Warmth around electrical panels
Sparking on power outlets
Scorch marks on power outlets
Burning smells when turning on appliances
Electrical shocks when touching appliances
Electrical Panel Replacement in Southeast Florida
Your electrical panel has a big job to do. From keeping your home illuminated to powering the appliances for your daily routine, your electrical panel requires a certain amount of amperage to keep up with your busy life. However, if your panel isn't doing its job then it may be time for an electrical panel capacity upgrade. Panel upgrades can provide you with the support you need to optimize your daily routine and increase the demand on your panel so you can add more appliances.
At JPEG INC. Electrical Contracting we offer our valued clients upfront and honest service that southeast Florida residents have come to rely on. With project managers constantly reviewing performance, we strive to provide our customers with the best electrical contracting services for panel upgrades at the most affordable rates.