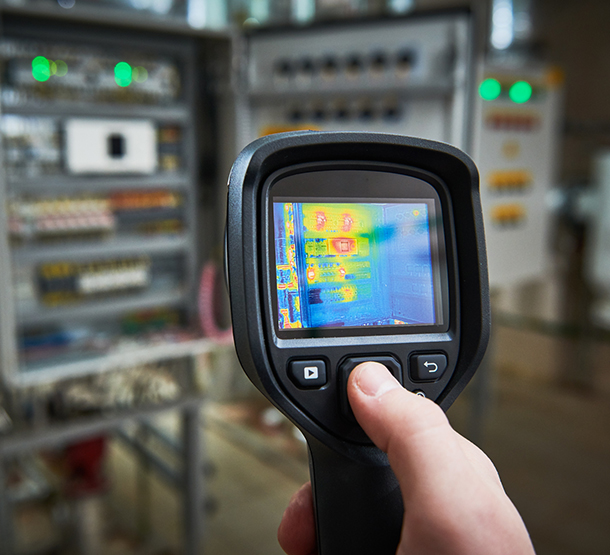 Welcome to JPEG Inc Electrical Contracting
Electrical Contractors Specializing in Electrical Preventative Maintenance, Emergency Repairs, and Infrared Thermal Scans in Broward County, Miami-Dade County, and Palm Beach County, Including Cooper City, Davie, Pembroke Pines, Southwest Ranches, Weston, and Fort Lauderdale, FL
JPEG Inc. Electrical Contracting is a family owned and operated electrical company. We install, connect, test, and maintain electrical systems for such purposes as lights, power, and air conditioning. Our services are available for Residential, Industrial, and Commercial customers in Fort Lauderdale, Weston, Dania, Cooper City, Davie, Hollywood, and surrounding areas. At JPEG, you are our highest priority.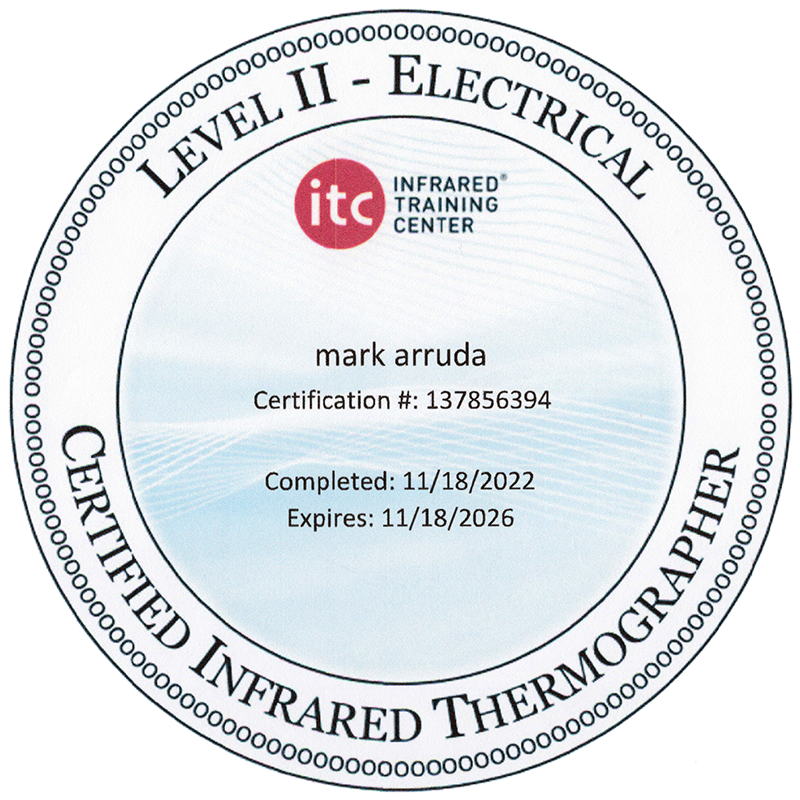 Mark Arruda
State-Certified Electrician
Level II Electrical Certified Infrared Thermographer

24/7 Electrician Services – Safe and Efficient
State Licensed and Insured Electrical Contractor
ITC Level I, Level II
WE ARE FULLY LICENSED AND INSURED
Multiple Trade
Certifications
FLORIDA CERTIFIED ELECTRICAL CONTRACTOR #EC13007329
INFRARED TRAINING CENTER LEVEL ONE #137032372
INFRARED TRAINING CENTER LEVEL II #137856394
What Our Clients Say about JPEG Inc.
JPEG Inc helped us fast and efficiently.
Quote 3

In a world where it is impossible to find a service provider who will actually come out and do the work, JPEG Electrical hit the nail on the head. They were responsive to my inquiry for an electrical repair I needed done. Their pricing was fair and reasonable. ...

Quote 4

I live out of state. I needed to update my panel. I contacted Mark for a quote. He quickly responded and was very accommodating because I was coming in town for a long weekend. He sent Richard and John over and got the job done. Very professional and accommodating.

Quote 5

Excellent experience. I needed an electrician for my Mom. Super nice on the phone, got an appt the same day for the following day. The tech arrived early and I got a follow up call. I can't say enough about our experience since it so hard to find people one ...

Quote 6

Let me just start by saying that this company really cares about its clients. Mark was very professional, very fair and most important very honest. I'm so thankful for what he did , he came on time fix my breaker problem and was very fair on price.

Quote 1

Thank you Mark & John. We appreciate you and will use and recommend you with ease.

Quote 2

JPEG Inc installed four light fixtures for a home staging in Davie Florida. Richard and John were efficient and knowledgeable. They went the extra mile to complete the job and left a clean workspace. They were, even so, kind to haul off a box that I could not fit in ...
Emergency Services
We encourage you to call, send a text, or email outside of business hours.
954-410-3995
Fully Licensed And Insured Electrican
Professional, Reliable & Cost Effective
We are available when you need us.
24 hours per day, every day of the year
Read Our Articles
News & Updates
5 Nov 2023

5 Tips on Choosing the Right Licensed Electrician Choosing the right licensed electrician is crucial to ensure your electrical work is safe and up to ...

15 Oct 2023

5 things to consider before purchasing loading dock lighting replacement Before purchasing loading dock lighting replacement, there are several important factors to consider ...

5 Oct 2023

An electrical infrared inspection, also known as an electrical thermal scan, is a non-invasive and non-destructive method used to assess the condition of ...
Ready To Get Started? JPEG Inc is Available 24/7/365
Contact JPEG Electrical Contracting today for a Free Estimate.
Contact Us