Emergency Exit Lighting Repairs, Installations & Maintenance in Fort Lauderdale, Plantation, Sunrise, Hollywood, and Miramar, FL
JPEG Electrical Contacting is the premier resource for emergency exit lighting repairs in Fort Lauderdale, Hollywood, and the other surrounding communities. When you are a business owner or decision maker, the safety of your employees and other people who enter your commercial structures is in your hands. Emergencies can and do strike, so you have to take precautions to prepare for any eventuality.
Emergency lights and emergency exit lighting are essential for maintaining a safe workplace – NFPA
Emergency exit lighting is a big part of the safety equation, and sometimes, emergency exit lighting repairs become necessary. Our expert technicians in the field have a wealth of experience with all different types of emergency exit lighting, and there is no job that they cannot handle. We have been serving this community for more than 15 years at this point, and we are a family owned and operated company. Your safety becomes our business when you engage us to perform emergency exit lighting repairs, and we take this responsibility very seriously.
We service, install, test and inspect emergency exit lighting fixtures!
Old, conventional emergency lights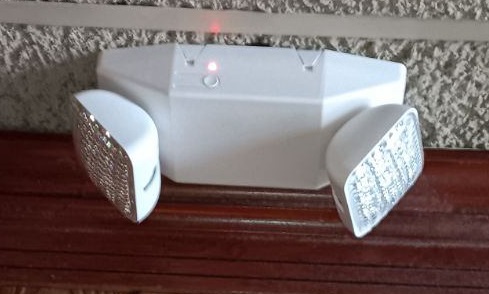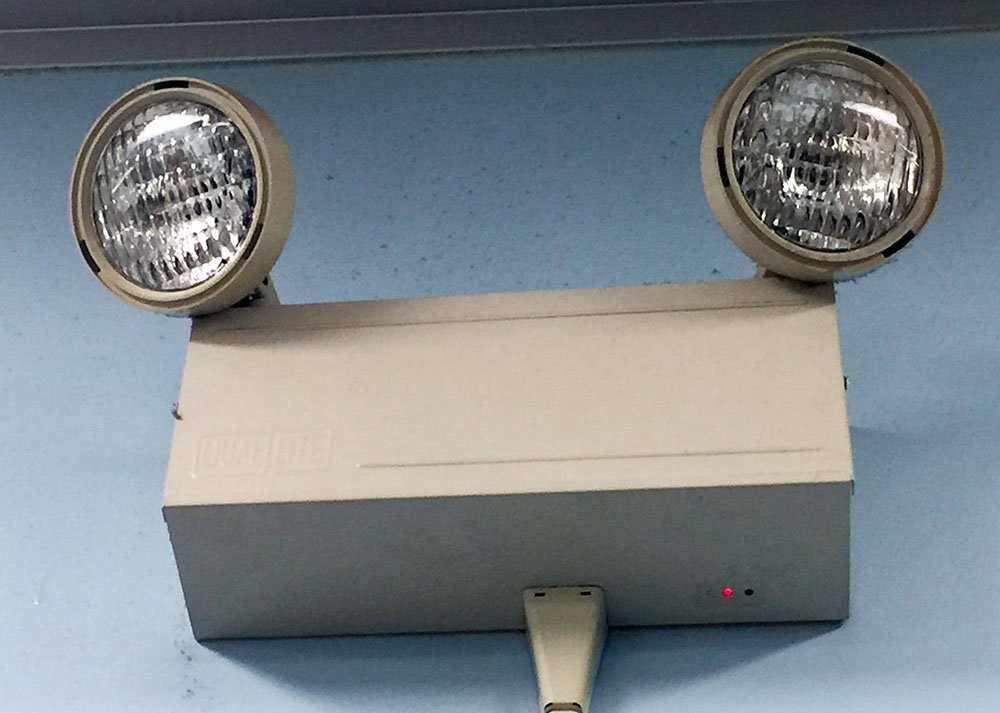 Consider Replacement
Old conventional emergency lights use twice as much power and stay on half as long as newer ones. Emergency lights and emergency exit lighting are essential for maintaining a safe workplace. They help prevent panic, enable safe movement, and contribute to Safe Evacuation.
In addition to new installs, we also offer:
Service and Repair to emergency exit signs and egress lighting.
Emergency Exit Lighting Inspections, to ensure your system is operating properly.
Did you know?
The NFPA standards require that your emergency lights be tested once every 30 days for a minimum of 30 seconds and annually for 1.5 hours?
Inspections and Maintenance
If you notice an emergency exit light that is not working properly, we can be on the scene in a flash, and we offer emergency service around the clock if you feel as though you need an immediate response.
Though you may recognize a problem in some cases, it can be difficult to keep track of your emergency lighting, especially if you have a large facility or multiple facilities. In addition to our emergency lighting repairs, we can also be engaged to inspect your property and maintain your emergency lighting. This a simple course of action that can prevent problems in the future that could be very costly on multiple different levels.
We Will Be Here When You Need Us!
As we have stated, we have been the premier local resource for emergency exit lighting repairs in Sunrise, Plantation, Miramar, Hollywood, and Fort Lauderdale for years, and we will always be here whenever you need us. The work that we do in the field is impeccable, and we take a great deal of pride in it. At the same time, you will find that you receive world class service from our company from the first point of contact onward. Our consultants in the office are very polite and knowledgeable, and you can reach someone here 24 hours a day, seven days a week if you give us a call at 954-410-3995.