Master Electricians in Southwest Ranches, FL
Do you need a superior but affordable electrical contractor? Call us today!
Our master electricians at JPEG Inc. Electrical Contracting can deliver the highest quality electrical services in the Southwest Ranches, FL, area. Highly trained and professional, our licensed master electricians provide the most superior electrical services and repairs.
If you're looking for a trusted local electrician in Southwest Ranches, our team at JPEG Inc. Electrical Contracting is able to deliver top-quality results with efficiency and professionalism.
With over 15 years of experience, our team consists of licensed residential and commercial master and journeyman electricians who can ease your worries when it comes to electrical issues. Providing customized electrical solutions to both homes and businesses, we take the time to understand your electrical systems. We will offer you the most cost-effective solutions for your individual needs.
Our team is committed to providing exceptional services strictly following electrical codes and standards, putting your safety at the forefront of everything we do.
Skilled Electrical Contractors in Southwest Ranches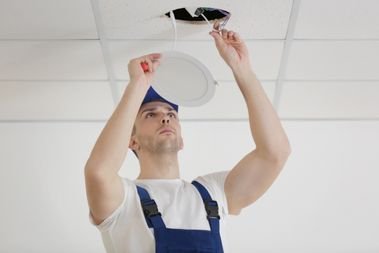 Master electricians hold the highest level of skill and experience as electrical contractors. In order to apply for the license, an electrician will have at least 12,000 hours of experience in addition to 2 years of 4,000 hours as a journeyman electrician. However, these requirements vary by state, with some states requiring at least 8,000 hours as a journeyman.
At JPEG Inc. Electrical Contracting, we understand the importance of constantly improving your business for your customers. Our team is committed to constantly improving. Our staff and electricians go through continuing education and training to ensure that we deliver the most efficient electrical services in the area.
Our project management process allows us to exceed our customers' expectations consistently. By reviewing our performance to constantly improve our services, we have built a solid reputation in Southwest Ranches, FL, and the surrounding areas. To learn about our stellar reputation, be sure to browse through our customer reviews.
Residential and Commercial Electrical Services in Southwest Ranches
With our electricians on call 24 hours, 7 days a week, our team is able to assist you even in emergencies. From minor repairs to more serious installations and replacements, we come equipped to handle any electrical job.
Our team at JPEG Inc. Electrical Contracting will work with you to provide the best and most energy-efficient electrical solution possible. We complete every service respecting your property, leaving your property as clean as when we arrived.
Get in touch with our team at JPEG Inc. Electrical Contracting to discuss your Southwest Ranches, FL, needs and schedule service with our master electricians today!