Finding an electrical company in your area is essential when beginning your search for a professional electrician. Cutting down on travel and call-out fees will help you save money on your electrical work. You can typically rest assured that your electrical work will be completed to a satisfactory standard if you select a reputable local electrician. A local electrician will be proud of their good name and eager to impress you so that you can tell your friends and family about them.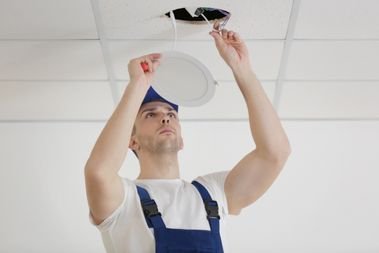 Let us look at the advantages of using a local electrician:
Liability insurance
When you hire a local electrician, they are responsible for their work. They will never abruptly depart in the middle of a project or leave it half-finished. Because they are professionals, they have sufficient insurance and bonds to cover their work. They are also aware of the requirements for permits. They assist in ensuring that all legal documents are filed on time if a permit is required to finish a project.
They have all the Tools
If you're like the majority of people, you probably don't have all the necessary equipment and tools to complete a DIY electrical project, especially if it's a large one. Local electricians, on the other hand, are skilled technicians who already own or have access to the tools you need to finish the job. You don't have to because licensed and certified electricians have already invested heavily in these tools.
The electrical company JPEG INC Electrical Contracting is run by a family. We set up, connect, test, and keep up electrical systems for things like air conditioning, lights, and power. Customer satisfaction is the top priority for all of our employees, from the field electrician to the project managers to the support staff. Contact us at 954-410-3995 if you reside around Sunrise, FL, Hollywood, FL, Fort Lauderdale, Miramar, FL, Plantation, FL, Weston, and FL areas.