Licensed Electrician Serving Fort Lauderdale, Weston, Plantation, FL, and the Surrounding Areas
We will always be here for you anytime you need a licensed electrician in Weston, Plantation, or Fort Lauderdale, Florida. Our company, JPEG Electrical Services, has over 15 years of experience, and we have steadily grown because of the positive referrals and repeat business that we receive. It is gratifying to help out our neighbors throughout Broward County, and we look forward to making many new friends as time goes on.
Residential Electrical Work
If you are fortunate enough to own a home in our area, you will invariably need the services of a licensed electrician from time to time. Our abilities are comprehensive in nature, so we are capable of completing any type of project that would call for the expertise of a licensed electrician. We repair and upgrade breaker panels, and we can be called upon to complete an aluminum wire retrofit project.
Our licensed electricians also install ceiling fans, emergency generators, electric vehicle charging stations, electric water heaters, and closed-circuit security cameras. These are just some of the many different types of electrical services that we provide for homeowners in the greater Fort Lauderdale area.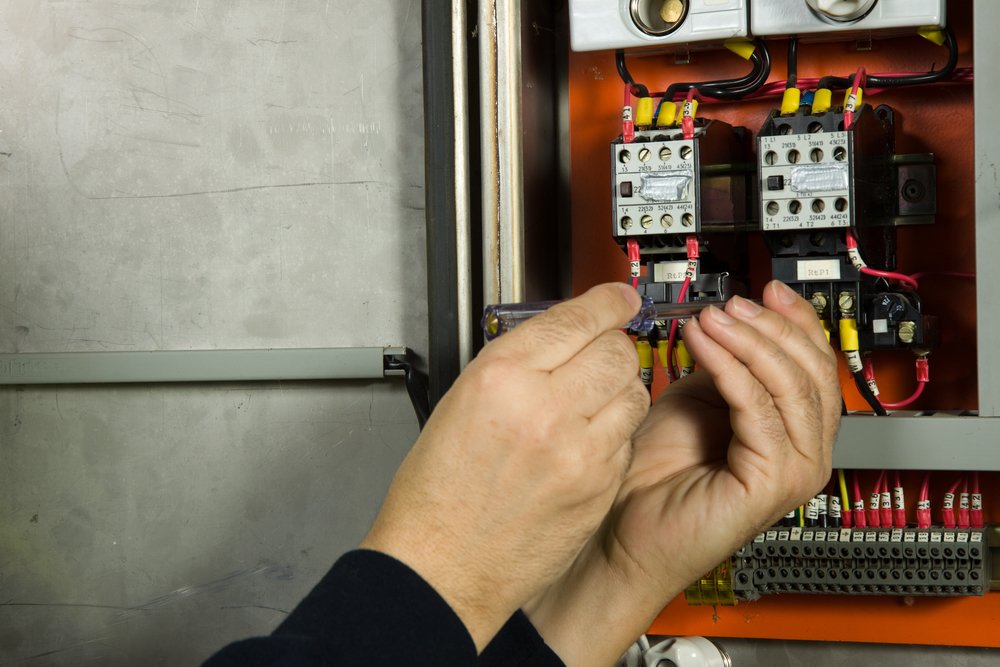 Licensed Commercial Electrician
In addition to the work that we do for individual residents, we proudly serve members of the business community. No job is too large or complex for our licensed electricians, and we have a great deal of technical expertise when it comes to commercial electrical services. We specialize in emergency exit lighting installations and repairs, and we install escape route lighting systems.
Plus, we are ready to spring into action if you need preventative maintenance, commercial wiring, control wiring, electrical inspections, industrial lighting repairs and installations, CAT5/6 cabling, or any other type of commercial electrical service.
We Will Be Here When You Need Us!
When we say that we will be standing by to help whenever you need us, we mean this quite literally. Our licensed electricians are on call 24 hours a day, seven days a week, 365 days a year to respond to emergency situations. We do impeccable work, and we do everything possible to keep our prices affordable, so you get the best of both worlds when you choose JPEG Electrical Contracting.
You can get in touch with us by phone at 954-410-3995, and you also have the option of sending us a message through our contact page.