Licensed Electrician in Plantation, FL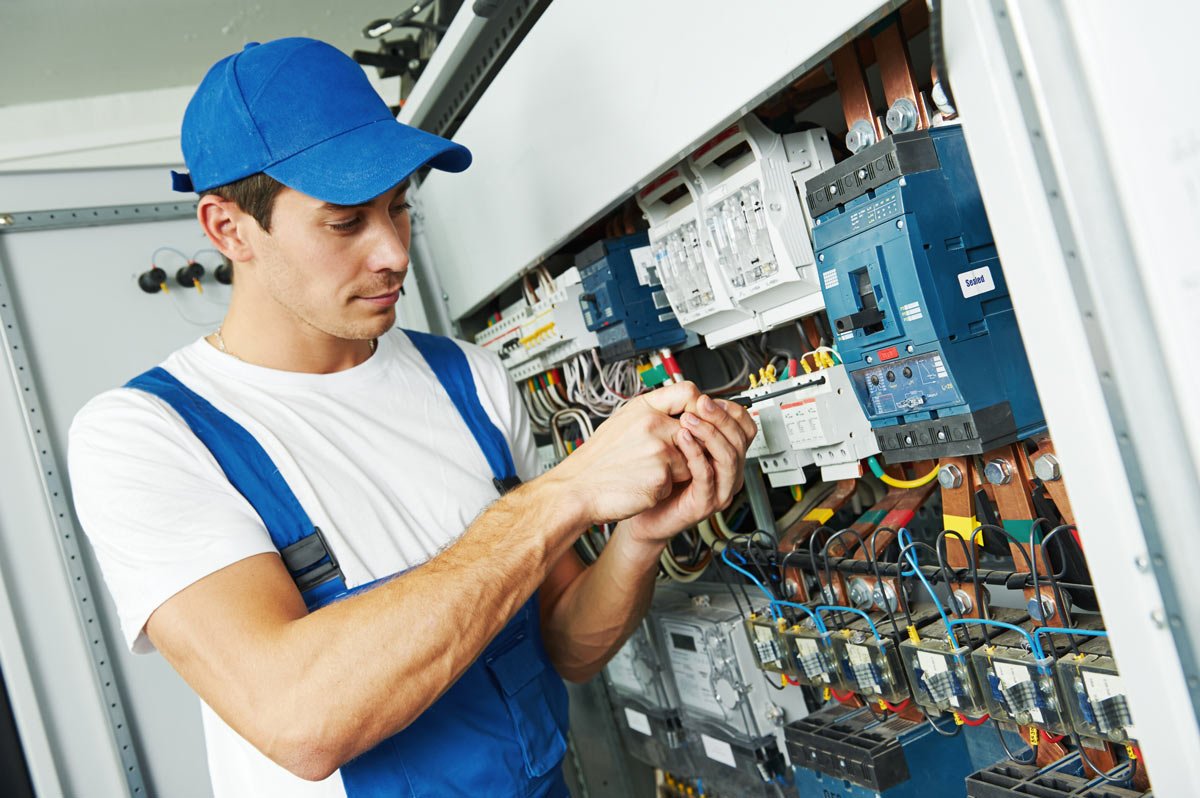 We understand the pride residents of Plantation, FL, take in their homes and businesses. At JPEG Inc. Electrical Contracting, we dedicate ourselves to providing you with a highly qualified, licensed electrician to handle all your residential or commercial electrical needs.
The master electricians we work with have met the state's license requirements and have the necessary expertise and work experience to offer top-notch services that promise to exceed your expectations.
Get a Quote
Licensed Electrician in Plantation for Electrical Service and Repairs
JPEG Inc. Electrical Contracting is a family-owned, full-service electrical company offering residential and commercial services to residents in Plantation, FL. We know how valuable an optimally functioning electrical system is to your home or business, so we only work with the most dedicated, talented, and professional electrical contractors.
We share one priority – customer satisfaction. Regardless of the scope of the electrical project, you are guaranteed a licensed electrical contractor who will go the extra mile to ensure the services and results they offer exceed your expectations.
JPEG Inc. Electrical Contracting promises to meet all your home's electrical needs, providing homeowners with a residential electrician who can handle everything from electrical equipment installations to troubleshooting services.
On top of that, we also provide business owners with a commercial electrician who will offer prompt and practical electrical solutions. Backed by adequate work experience and all the required electrical qualifications, the licensed electrician is well trained in:
Commercial wiring and electrical installations
Routine electrical maintenance
Panel installations
Electrical repairs and replacements
Industrial lighting
Furthermore, we are aware that electrical issues can happen at any time. With that in mind, our licensed electricians are always on hand to provide commercial and residential emergency electrical services at any time of the day. Thanks to our commitment to you, residents, and business owners in Plantation, FL, can finally say goodbye to prolonged electrical inconveniences.
Licensed Electrician for Plantation, Florida, Residents
Nestled in the middle of thousands of trees, Plantation, FL, is the perfect place to call home, with its 55 diverse cultures showing how welcoming the city is. It offers world-class recreation facilities like golf courses and multiple signature parks, such as the forest-themed Plantation Woods and Everglades-inspired Camp Everglades.
JPEG Inc. Electrical Contracting is proud to be part of this beautiful community and is dedicated to providing residents with professional residential and commercial electrical service/electrical repairs. Reach out to us today at 954-410-3995 for quality electrical services in Plantation, FL, delivered to you by a highly qualified, licensed electrician.