When it comes to the electrical aspects of your building, you have two options when planning your next construction-related project: a professional electrician or a level II electrical contractor. You can ensure that your project will adhere to building codes and standards by working with a level II electrical contractor, and you can also ensure that you will have access to all electrical machinery and tools.
Let us look at the advantages of hiring a level II electrical contractor: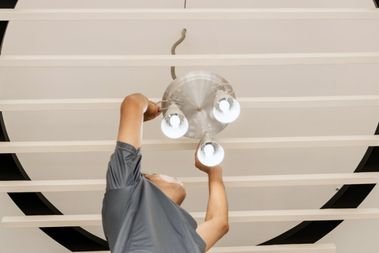 Take Care of Any Electrical Problems
If you don't have an electrical contractor on your team, your project may be put on hold until you find someone who knows how to fix it. More than that, you likewise risk having an electrical issue misdiagnosed. Electrical contractors do more than just fix problems that are already there; they also have the knowledge and skills to make sure they never happen in the first place.
High-Quality Work
When you put your faith in a company, an electrical contractor, you can be sure that every professional you hire has the right credentials. They are also authorized to perform any electrical work, ensuring that you will only receive work of the highest possible quality.
Safety
The increased overall safety of your project is one of the most obvious advantages of hiring electrical contractors. They check that every part is in the right place as they install electrical components and optimize structures like busways, subsystems, and other similar structures.
JPEG INC. is an electrician with a license and insurance who serves Fort Lauderdale. We have a great reputation for putting you first. Customer satisfaction is the top priority for all of our employees, from the field electrician to the project managers to the support staff. Contact us at 954-410-3995 if you reside around Broward County, Deerfield Beach, Fort Lauderdale, Hallandale Beach, Miami- Dade County, and North Miami areas.