Infrared Thermography Inspection for 40/50-year Recertification in Sunny Isles Beach, FL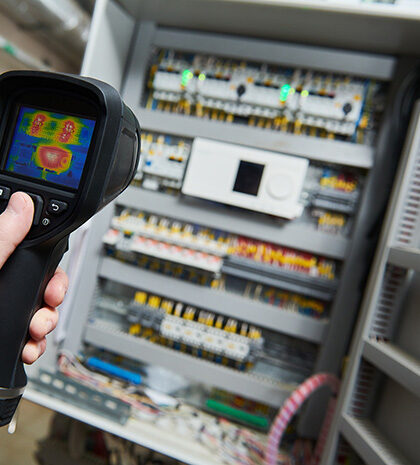 Industrial and commercial buildings in Miami-Dade County are subject to an inspection in their 40th year and once per decade thereafter. This rule applies to Sunny Isles Beach buildings of 2,000 square feet and larger. A 40- and 50-year recertification helps the city maintain up-to-date records on the condition of each building, including any necessary repairs.
JPEG Inc. Electrical Contracting provides 40-year recertification services and continues them every decade for Sunny Isles Beach and the surrounding communities. Doing so helps buildings stay within the proper city and code regulations.
Infrared Thermography Inspection in Sunny Isles Beach, FL
The Building Safety Inspection Certification provides the city with an official document that states the condition of the building and lists any necessary repairs. Owners must complete all repairs within 180 days of inspection to avoid penalty. If it is not possible for you to complete all repairs within that timeline, the city considers extensions on a case-by-case basis.
Infrared thermography lets the inspector detect areas of your electrical system that emit dangerously high heat levels. It helps visualize areas of damage not visible to the naked eye. A Level 2 electrical contractor has the training to calibrate the thermography tool and interpret the data to determine whether any unsafe areas need repair.
When the time approaches for the 40-year recertification, the city will send a notification through the mail. You must complete the process within 90 days to avoid a Notice of Violation and other penalties. Building owners are responsible for a 40- or 50-year recertification process even if they don't receive a notice in the mail.
Get a Quote
50-Year Recertification From a Master Electrician in Sunny Isles Beach, Florida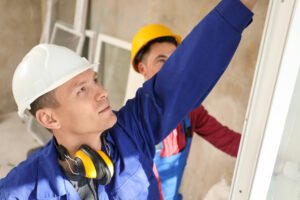 The 40- and 50-year recertification requirement ensures all buildings are safe for inhabitants and that the electrical system does not have any damage, which could cause fire or injury. A qualified electrical contractor with training in infrared thermography can provide thorough, accurate information regarding the building's integrity.
JPEG Inc. Electrical Contracting provides expert electrical services for Sunny Isles Beach and nearby areas. Contact us to schedule service starting with 40-year recertification and continuing once every ten years.
Sunny Isles Beach has the 14th-highest skyline in the country. Beachfront hotels and condos give residents and vacationers a stunning view of the Atlantic Ocean. Collins Avenue runs the length of the city, offering ample shopping and cultural events.
SCHEDULE YOUR 40-YEAR RECERTIFICATION INSPECTION