Electrical repair encompasses a wide range of services, ranging from major installation to rewiring your home, as well as the replacement of a faulty socket or breaker. They are usually trained to provide excellent restoration and preservation services, which might be costly if you are unable to do it yourself. Several electrical repair services can be required at your residence or in the area of your place of work. If you own or operate a business or commercial property, you must understand what it takes to keep the electric machine in the best possible working condition at all times. At JPEG INC, we have some of the most pleasant residential and industrial electricians in the country, and we're confident in their talents. At the same time, we understand the value of excellent customer service from the first point of contact onward.
Here are some reasons why an electrical repair is necessary: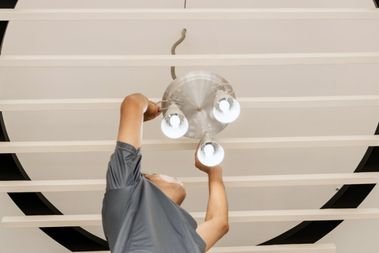 Ensures the safety of your equipment – Having your electric device inspected and maintained will help it last longer. Electrical structures must be preserved to function properly and without difficulties.
Preventative – Electrical preservation can help you avoid any potential problems and keep your current problems from becoming worse and costing you more money.
Reduces Energy Costs – Having routine maintenance performed on your electric device can help you save money on electricity. Any power intake concerns you'll be dealing with can be determined by an electrician, and you can have your installation done with power green alternatives to save money.
Safety – Perhaps most crucially, electric preservation can improve the safety of you and the people inside the building. When you get electrical maintenance done, the electrician should be able to advise you whether you have any dangerous problems or if others are at risk of injury.
Give us a call at 954-410-3995 whenever you require any type of electric service if you are from Miramar, FL, Pembroke Pines, FL, Davie, FL, Hollywood, FL, Weston, FL, and Fort Lauderdale areas.