Electrical Service and Panel Upgrades in Fort Lauderdale, Plantation, Weston, FL & Surrounding Areas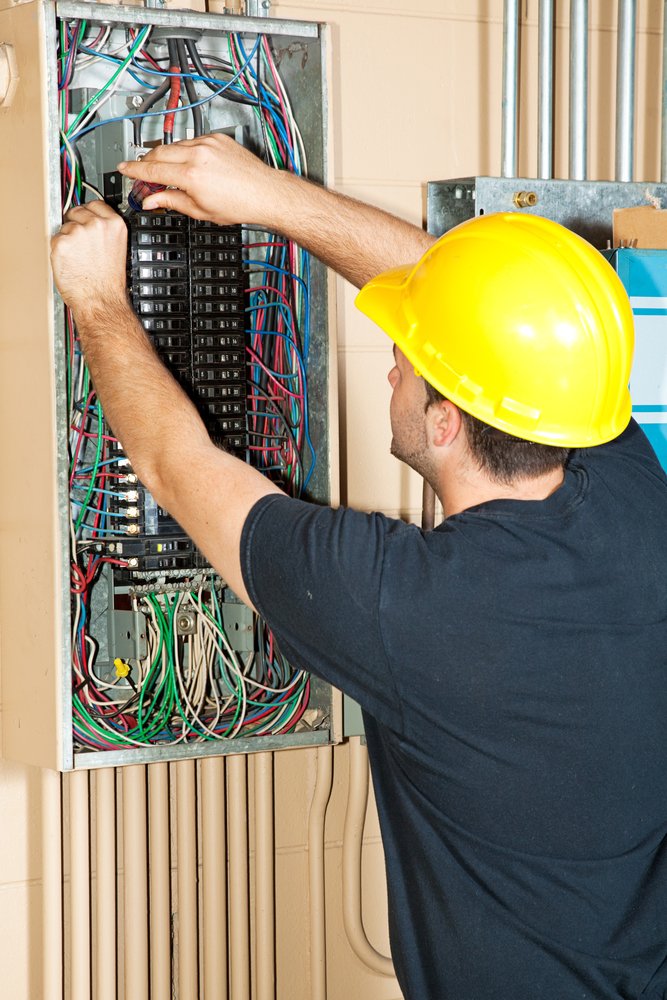 If you have an old, outdated circuit breaker box or fuse board, you should definitely consider a panel upgrade. Our company, JPEG Electrical, is the leading contractor for electrical service and panel upgrades in Fort Lauderdale, Plantation, and Weston, Florida. We also provide these services for homeowners and businesspeople that are based in other Broward County communities.
The electrical service panel is the regulatory system that distributes electrical power to different sections of your home or commercial structure. There are a number of specific things that you should look for if you are wondering if you need a panel upgrade. First, if you still have any type of fuse box, you are living in a bygone era. Circuit breakers have been the norm since the 1960s, so you should certainly upgrade your electrical service panel if you still have fuses.
There are some brands of panels that are no longer manufactured because of design and performance flaws. Many insurance companies will not provide coverage for homes that have these panels. An upgrade would be in order if you have a panel that was produced by Federal Pacific, Zinsco, or Pushmatic.
The third reason why you should engage our company to complete a panel update project is the absence of control over the main electrical current. These electrical service panels have only four breaker spaces. Some older panels have the very limited number of breaker spaces, no main breaker, and all twin breakers. A quality, state-of-the-art electrical service panel would not use twin breakers.
Contact JPEG Electrical Today!
We are here for you if you know that would like to engage us to upgrade the electrical service panel in your home or business. And if you are not sure if your panel is adequate, we would be more than glad to come out and take a look and give you an estimate if your panel needs to be replaced. You can also rely on us for residential and commercial electrical service panel repairs. If you are ready to make the JPEG connection, give us a call at 954-410-3995.