Electrical Lighting Repair in Miramar, FL
Nobody likes it when the lights go out…
Sometimes, it's a bit of faulty wiring. Other times, the ceiling fan wasn't installed correctly. When this happens, it can feel like a hassle to hire an electrician and seem more efficient to handle the job yourself.
As tempting as it is, don't.
Lighting issues can be a symptom of a larger, more complicated problem requiring the services of a licensed electrician to fix.
Relax, step back, and bring in the professionals. JPEG Inc. Electrical Contracting has been handling issues like these in and around Miramar for over 15 years. When it comes to electrical lighting repair, we have you covered.
Get a Quote
Residential Electrician in Miramar, FL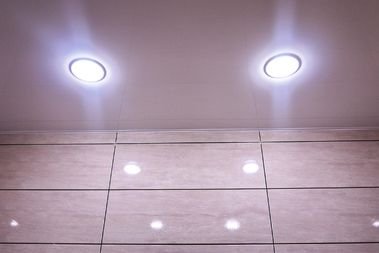 If your light doesn't turn on at home, you might shrug it off or just think you need to change the light bulb, but looks can be deceiving.
For all you know, one of the breakers could be out of date or a fuse could be blown. If something seems off, give us a call.
We also offer other lighting services, such as:
If you aren't sure whether we can fix your problem, give us a call and ask anyway. We're available 24 hours a day, 7 days a week, and will always be ready to take care of you.
Commercial Electrician in Miramar, FL
It's never easy when your business has lighting issues.
Electrical lighting installation and repair does not need to be stressful, and you don't have to do it alone. No need to get one of your managers to crawl up in the vents or ask a friend of a friend to see whether they can come and install a ceiling fan or change the lights on short notice.
No matter if it's fixing a flicker or getting an upgrade, JPEG Inc. Electrical Contracting can handle any job for your business, big or small.
Electrician Service in Miramar, FL
Originally built as a "bedroom community" for Fort Lauderdale and Miami, Miramar quickly grew into a thriving home for over 137,000 residents. It houses the main offices for Quest Diagnostics, Humana Medical Insurance, and Spirit Airlines and is a hub of economic activity.
If you live in Miramar, give us a call for all of your electrical lighting repair needs. We have offered quality electrical services to the citizens of Broward County for over 15 years, and we're still going strong. Give us a call at 954-410-3995 today.