Are you setting up a new house? Or are building a new office building? No matter what kind of setup you are trying to do, electrical services are extremely important and necessary. That is why you need to be constantly in touch with an electrical contractor. We, at JPEG, Inc., Electrical Contracting, can be the right choice for you. We are one of the most established and experienced companies which have been in this business for more than 15 years now. Right from connecting, testing, installing to even maintaining, we can help you with all kinds of electrical needs. Be it your lighting, ceiling fans, air conditioners, or emergency lights to even generators, satellite, and cable, and data and communication, circuits, and fuses, we have all kinds of solutions. We are known for our highly experienced, efficient, and dedicated electricians. So, if you are located in areas like Plantation, FL, Weston, FL, Sunrise, FL, Fort Lauderdale, Miramar, FL, or Hollywood, FL, you can rely on us.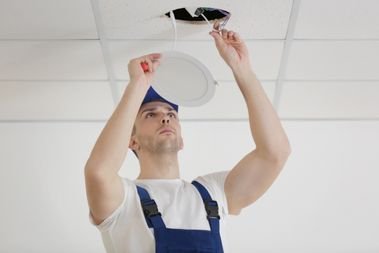 Here, we have put together a few questions to ask an electrical contractor before hiring. Take a look.
Do you offer 24/7 services?
You need to make sure that the electrical contractor you are choosing is available 24/7. You might need to hire them for an installation or repair at any hour of the day. Since these are emergency services, you cannot wait. So, you should ask the company if they are offering 24/7 services or not.
Do you offer free quotes?
The next thing that you need to ask is if the company can provide you with free quotes. If you can get estimated rates from them, it will be easier for you to understand if the contractor is affordable or not. You can also compare the quotes with others and then make a wise choice.
So, after getting these answers, if you are thinking of choosing us, contact us today.