40/50-Year Recertification in Sunrise, FL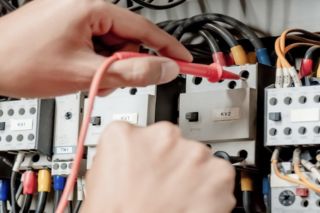 Sunrise, FL, requires commercial or industrial buildings 40 years or older to have a recertification inspection. In Broward County, this rule applies to buildings over 3,500 square feet. JPEG Inc. Electrical Contracting has certified electrical contractors for accurate recertification inspections in Sunrise and the surrounding areas.
The 40-year recertification ensures there are no impending structural problems and that the electrical system poses no safety hazards. The inspection is valid for ten years until it's time for a 50-year recertification process.
As the business owner, you will receive notice when it's time for the 40- or 50-year inspection. You have a 90-day window to provide the city with a Building Safety Inspection Certification. The form lets the city know whether the building requires repairs or is safe for the next ten years.
These recertification inspections prevent injury due to outdated electrical equipment. Even if you do not receive a notice in the mail, you as the business owner are responsible for getting the inspection in a timely manner. Failure to do so could lead to serious code violations or worse.
Infrared Thermography Inspection in Sunrise, FL
When it's time for a 40- or 50-year recertification, infrared thermography provides an in-depth look at the electrical system. It determines whether the heat output is appropriate or poses a potential safety hazard. If heat output is above a safe level, your electrical contractor will advise you on the necessary repairs.
A Level 2 electrical contractor has the training to correctly calibrate the thermography tools and examine the data to determine whether the heat output is at a safe level.
Get a Quote
40-Year Recertification From a Master Electrician in Sunrise, Florida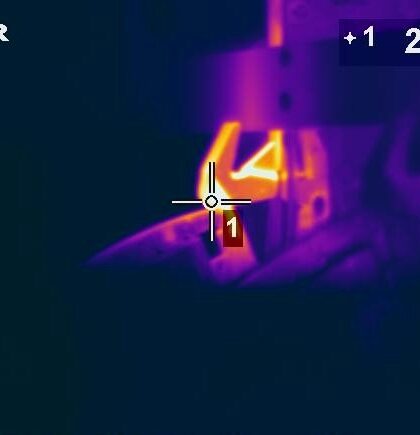 A commercial or industrial building needs a 50-year recertification to ensure the building is up to code with the electrical system and overall structure. When you choose a reputable company, you know your money will not go to waste on a bogus inspection. Contact JPEG Inc. Electrical Contracting to schedule a 50- or 40-year recertification.
Sunrise, Florida, gained notoriety in 1961 when Life magazine featured an "upside down house" built by Johnson and F. E. Dykstra to draw in tourists. Sunrise was officially called Sunrise Golf Village and had a population of just 4,300 until 1971. Today, Sunrise boasts 98,000 residents who attend Florida Panthers hockey games, ice shows, and concerts at the FLA Live Arena.
SCHEDULE YOUR 40-YEAR RECERTIFICATION INSPECTION