40/50-Year Recertification in Plantation, FL
Any commercial or industrial building over 3,500 square feet in Broward County, Florida, must have a professional recertification inspection when the building turns 40 years old. After the 40-year recertification, the building is in the clear for ten years until it's time for the 50-year recertification. JPEG Inc. Electrical Contracting has a qualified professional team for all recertification needs in Plantation, FL.
You will receive a notice by mail when it's time for the 40-year recertification. A proper inspection ensures the electrical system is up to date and in good condition. It also guarantees there are no structural problems that could result in injury. Once you receive a notice, you have 90 days for a Florida Board of Professional Engineers member to inspect the property. The city requires a Building Safety Inspection Certification from the engineer specifying any necessary repairs or stating that the building requires no repairs.
The process is the same when it comes time for the 50-year recertification inspection. These inspections allow business owners to complete repairs in their early stages before they become safety hazards. Remember that you are responsible for the inspection even if you do not receive a notice in the mail.
Infrared Thermography Inspection in Plantation, FL
The recertification process involves more than a visual inspection. An infrared thermography inspection uses thermal imaging to measure the heat levels of electrical components. Elevated temperatures indicate a problem on the rise.
Not every electrician has the expertise to conduct an infrared thermography inspection. A Level 2 electrical contractor has the skills to calibrate the thermography equipment and interpret the results to determine when repairs are necessary.
Get a Quote
40-Year Recertification From a Master Electrician in Plantation, Florida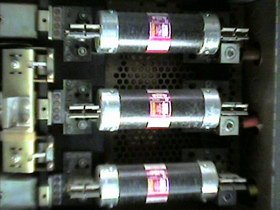 When it's time for your building's recertification, you want the peace of mind that comes with hiring a master electrician with the experience to provide an accurate inspection. For an expert 40- or 50-year recertification, contact the experts at JPEG Inc. Electrical Contracting today. Our certified team has the training to provide a thorough, accurate inspection.
Named one of the "100 Best Communities for Young People," Plantation, FL, is a town of just over 90,000 in Broward County. Film buffs know Plantation as the filming location for Caddyshack and There's Something About Mary. The sunny weather in Plantation is perfect for golfers, who enjoy hitting the links on its public and private courses throughout the year.
SCHEDULE YOUR 40-YEAR RECERTIFICATION INSPECTION