40/50-Year Recertification in Lauderdale-by-the-Sea, FL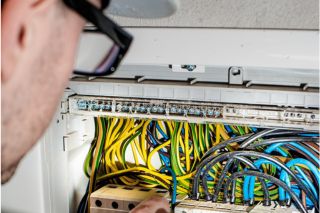 As a resident of Lauderdale-by-the-Sea, you're no stranger to the severe damage weather has on our buildings. If you own a commercial building, you're required to undergo a 40-year recertification and a 50-year recertification, ensuring your electrical system functions safely and efficiently.
JPEG Inc. Electrical Contracting is the number one provider of recertification inspections in Lauderdale-by-the-Sea. With over 15 years of experience, our excellent certified electricians provide comprehensive electrical inspection and guarantee your building stays compliant with local codes and functions with utmost safety. Contact us today to schedule a stress-free recertification.
Infrared Thermography Inspection in Lauderdale-by-the-Sea, FL
How do you define infrared thermography inspection? It's a cutting-edge technique that uses infrared light to detect the heat signatures of your electrical work without demolishing your walls. Experts can detect the most common electrical issues by unusual rises in heat, so infrared technology discovers potential risks before they become serious.
Since infrared thermography requires active electricity to measure the heat output, you won't need to shut down your business just to complete your 40-year recertification or 50-year recertification. But JPEG Inc. Electrical Contracting doesn't settle for infrared thermography alone; we confirm every aspect of your electrical system is safe and compliant.
Why is JPEG Inc. Electrical Contracting best suited to perform recertification inspections? Using infrared thermography requires special certification by a level II electrician. Our electricians have completed hundreds of recertification inspections using infrared technology and complete the process quickly and with a high degree of accuracy.
Get a Quote
40-Year Recertification in Lauderdale-by-the-Sea, Florida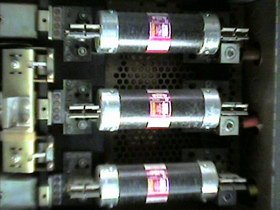 When you need 40-year recertification and 50-year recertification in Lauderdale-by-the-Sea, JPEG Inc. Electrical Contracting is your clear choice. Don't wait for the county to tell you it's time to comply. If your recertification time draws near, take the initiative and start the process. With your business's compliance and safety on the line, you only want the best electricians. Don't cut corners or leave anything to chance. Hire the best-certified technicians in the area: JPEG Inc. Electrical Contracting.
Located 20 minutes from downtown Fort Lauderdale and less than an hour from Miami, Lauderdale-by-the-Sea offers luxury suburban living right on the Atlantic coast. With a beautiful coral reef located less than 100 yards offshore, the area south of Anglin's Pier is a popular location for scuba diving. With nearly a dozen hotels and resorts in a one-mile radius of the city center, Lauderdale-by-the-Sea offers luxury tourism on any budget. Schedule your 50-year recertification inspection by contacting us today.
SCHEDULE YOUR 40-YEAR RECERTIFICATION INSPECTION