40/50-Year Recertification in Cooper City, FL
Buildings in Cooper City need an inspection in their 40th year and once every ten years thereafter. In Broward County, this rule applies to industrial and commercial buildings of over 3,500 square feet. A 40-year recertification ensures the building's electrical system is up to date and that the structural integrity of the building is intact.
The recertification is valid for ten years when it's time for a 50-year recertification to update the records and check for damage within the electrical system. JPEG Inc. Electrical Contracting has a team that provides expert electrical services for Cooper City and nearby areas.
Infrared Thermography Inspection in Cooper City, FL
Infrared thermography is an advanced technique that measures heat levels throughout the electrical system to determine whether any areas emit too much heat. An electrical system may appear well maintained to the naked eye, but thermography could indicate otherwise.
Not all electrical contractors have the qualifications to conduct an infrared thermography inspection. A Level 2 electrical contractor has the training to assess data collected by the thermography tool and detect dangerously high heat levels.
The city sends a notice that it's time for a 40-year recertification and another for a 50-year recertification. The building owner has 90 days to complete the process and submit a Building Safety Inspection Certification. Owners must complete the list of repairs within 180 days to keep the building up to code. Keeping track of your building's age is imperative because you are responsible for each recertification, even if you don't get a notice in the mail.
Get a Quote
Licensed Electrician & Level II Electrical Contractor in Cooper City, Florida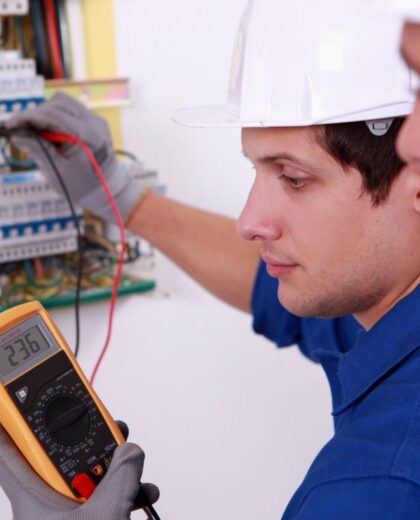 Cooper City commercial and industrial building owners must keep their properties up to code, starting with a 40-year recertification and then once every ten years. Infrared thermography thoroughly assesses the electrical system, ensuring every part emits an appropriate amount of heat.
JPEG Inc. Electrical Contracting provides comprehensive electrical services for Cooper City and nearby communities. Call us to schedule a 40- or 50-year recertification service.
In 1959, Morris Cooper founded Cooper City. Today, it has a population of about 35,000. While most cities in the United States have baseball teams, cricket is popular in Cooper City, and residents can play on the cricket grounds at Brian Piccolo Park. The grounds also feature bicycle paths and a skateboard park for those who prefer solo activities.
SCHEDULE YOUR 40-YEAR RECERTIFICATION INSPECTION