40/50-year Recertification From a Master Electrician in Bal Harbour, FL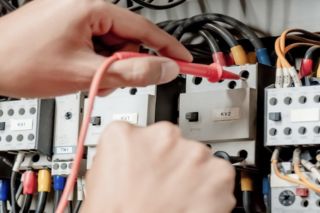 Commercial and Industrial buildings 40 years and older in Bal Harbour, FL, must get 40- and 50-year recertification inspections. This requirement applies to buildings of 2,000 square feet or more in Miami-Dade County. The process starts with a 40-year recertification and repeats every ten years to ensure no neglected parts of the electrical system need repair.
JPEG Inc. Electrical Contracting has qualified technicians who provide comprehensive electrical services, including recertification inspections, to ensure your building stays up to code and abides by all city regulations.
Infrared Thermography Inspection in Bal Harbour, FL
During the 50-year recertification process, a certified professional will check for problems within the electrical system. The city requires a Building Safety Inspection Certification for up-to-date records on any repairs to ensure the building is safe for inhabitants.
The city sends building owners a notice through the mail when it's time for recertification. After you receive the notification, you have 90 days to submit the results. Even if you don't get a notification in the mail, you are responsible for hiring a recertification professional in a timely manner.
When it's time for your 40-year recertification and every subsequent process, you will need a Level 2 electrical contractor to conduct an infrared thermography inspection. Infrared thermography can detect areas within the electrical system emitting unsafe levels of heat, which need repair before they become big problems. Excess heat is invisible to the naked eye, which is why it's necessary to hire an electrician trained to use the infrared device.
Get a Quote
50-Year Recertification From a Level 2 Electrical Contractor Near Bal Harbour, Florida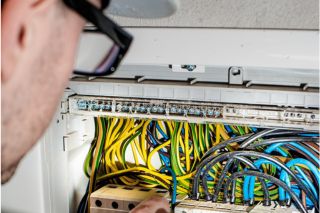 The 40- or 50-year recertification process lets the city know your commercial or industrial building is safe and that the electrical system is up to date. A qualified electrician has the training to conduct all the necessary tests during this process. Building owners who neglect to get recertification are subject to penalties. JPEG Inc. Electrical Contracting provides recertification for Bal Harbour and the surrounding communities. Contact us today to schedule your 40-year recertification and beyond with our expert electricians.
The modest village of Bal Harbour, Florida, has a population of just over 3,000. This tourism-focused community fosters a feeling of tranquillity for vacationers. Sun worshippers visiting Bal Harbour can stay in one of the many luxury hotels, including the Ritz-Carlton and the St. Regis Bal Harbour Resort.
SCHEDULE YOUR 40-YEAR RECERTIFICATION INSPECTION