Residential Electrician & Commercial Electrical Contractors Offering Electrical Services such as Electrical Repairs & Infrared Inspections and More in Sunrise, FL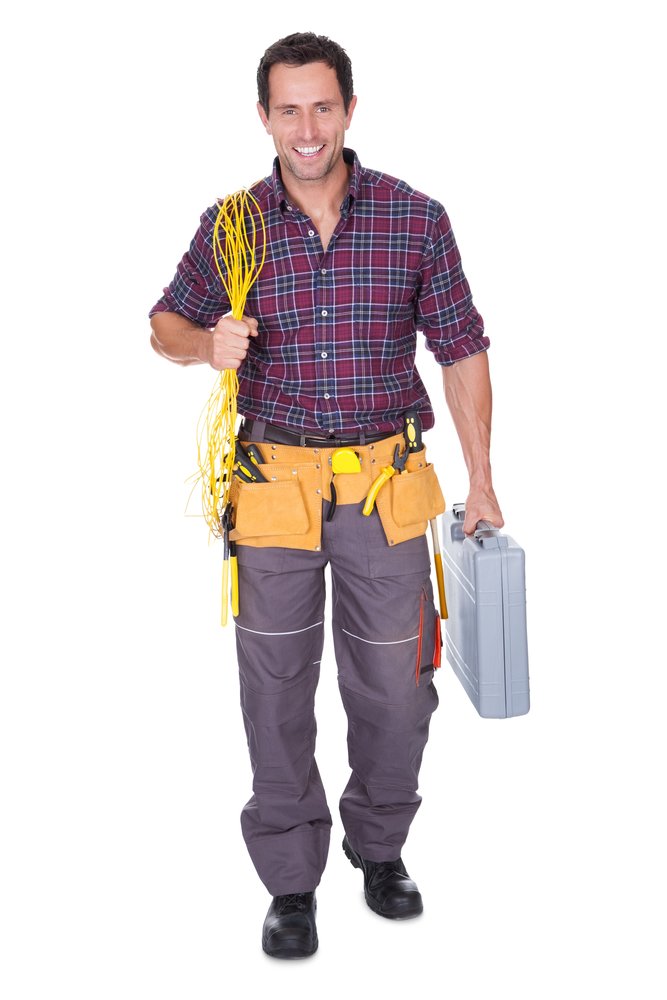 Sunrise, Florida plays host to so many varied residential and commercial inhabitants who enjoy a broad spectrum of entertainment and cultural opportunities. JPEG Inc Electrical Contracting is honored to be a preferred provider of residential electrical services and commercial electrical services to Sunrise inhabitants.
Sunrise is committed to being a sustainable community that preserves the past while planning for the future and JPEG Inc is equally determined to support their commitment. By providing excellence in electrical system installations, electrical contracting services, electrical repairs and maintenance and many other commercial and residential electrical services, JPEG ensures that Sunrise continues to maintain its place as one of Florida's most progressive municipalities. Getting the job done right the first time, every time, on time and on budget: that's JPEG Inc Electrical Contracting.
EXPERIENCE THAT WORKS FOR YOU
As a family-owned and operated business, JPEG Inc Electrical Contracting understands the needs of both the residential and the commercial clients we serve throughout Sunrise. Our hands-on project managers ensure overall success and total client satisfaction on every project, whether we're using the latest in infrared thermography to conduct an infrared electrical inspection or tackling a commercial installation. Residential electrical contractor, commercial electrical contractor: whatever service necessary, we bring our 'A' game to each and every job. Our skilled electricians have real-world experience in electrical installations, repairs and maintenance. When it comes to electrical service, Sunrise comes to JPEG Inc!
SERVICE THAT MATCHES YOUR SCHEDULE
A city such as Sunrise that hosts several million national and international visitors each year can't wait when electrical service is disrupted. JPEG Inc Electrical Contracting keeps the power flowing with service that's available 24/7/365. Whatever the hour, no matter what day of the year, the professionals at JPEG are just a phone call away. We'll be there to deliver quality electrical service at any time, providing a cost quote BEFORE we begin the work so there's no unwelcome surprises. Excellent service, any and every time you need us: that's JPEG Inc Electrical Contracting.
SERVICES
Residential
JPEG Inc Electrical Contracting is proud to serve so many communities throughout Miami-Dade, Broward and Palm Beach counties and Sunrise is situated in the heart of this tri-county region. Our professionally trained and experienced electricians are always ready to meet the residential electrical contracting needs of homeowners throughout Sunrise. We deliver services that keep the power on:
Aluminum wire retrofit, Trouble shooting services, Surveillance cameras / DVR recording, Electrical equipment installations: (ceiling fans, lighting, etc.), Code Corrections, Data / Communication lines, Dedicated Computer Circuits, Electric Water Heaters, Emergency Generators, Electrical panel and circuit upgrades, Electric vehicle charging stations, breakers and fuses…And so much more.
Commercial
Sunrise has earned a reputation as a 'full-service city' that provides an exceptional environment in which to live, work and play. As a full-service electrical contractor, JPEG Inc provides all the services necessary to keep Sunrise businesses up and running…and we're there with new business system installations, too! Experienced commercial electricians bring years of practical commercial electrical service experience to each and every client, from churches to restaurants, offices to multi-unit dwellings and so many others. With 24/7/365 service and all the professional certifications necessary to tackle every commercial job, JPEG Inc Electrical Contracting has Sunrise covered with services that include:
CCTV, DVR, Security Cameras, Troubleshooting services, Ballast Lamps, CAT5 / 6 Cabling, Commercial Wiring, Control Wiring, Electrical Inspections, Emergency Electrical Services, Transfer switch maintenance, repairs and replacements, panel installations, industrial lighting, generator installations and a host of other services.
Infrared Thermography
High resistance and excessive current flow generate tremendous heat, which leads to everything from premature wear and tear to major fire risks. Infrared thermography is an advanced process employed by the professional commercial electricians at JPEG Inc. Infrared thermography enables our electricians to actually 'see' otherwise invisible thermal patterns before they cause system damage or failure. By utilizing Infrared Thermography scanning, we can:
Reduce costly downtime
Save time and money on emergency repairs
Prevent equipment failures
Identify and prioritize areas needing preventative maintenance
Improve electrical and mechanical efficiency
Avoid disruption of services by using noninvasive technology
Reduce emergency calls for maintenance crews
Identify fire hazards
Sunrise trusts JPEG Inc. Electrical Contracting