Electrical Repairs, Electrical Infrared Thermography, Electrical Service and More in Southwest Ranches, FL from JPEG INC.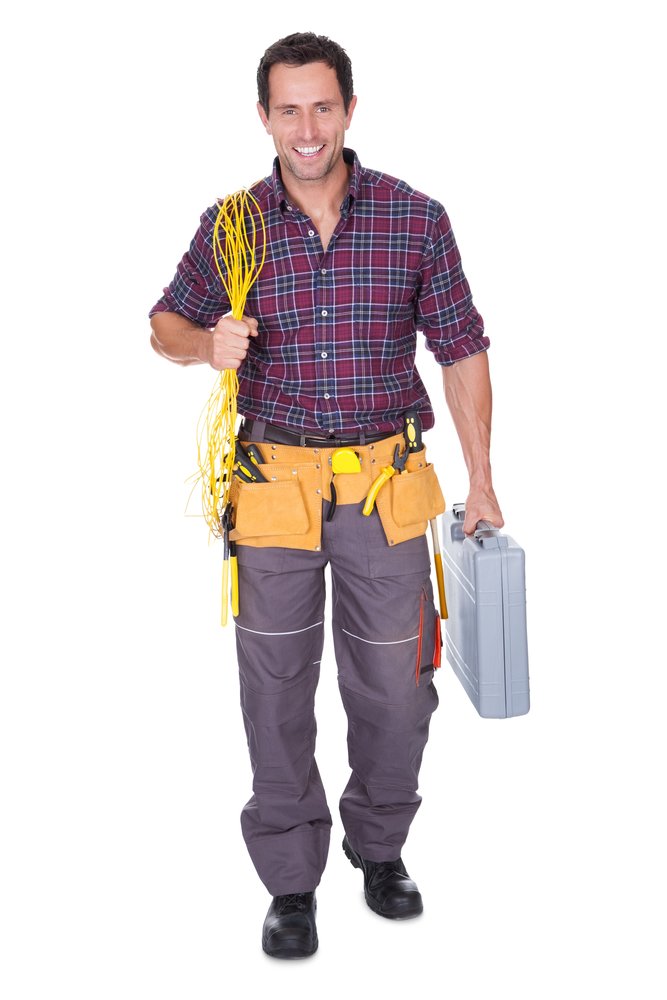 Located on the eastern edge of the Florida Everglades, Southwest Ranches is Broward Count's 30th incorporated municipality and one of the many communities served by JPEG Inc Electrical Contracting. With its many horse ranches situated within its 13 square miles, Southwest Ranches is almost entirely rural residential and agricultural. JPEG Inc has offered our services to Southwest Ranches residents and businesses since before its actual incorporation in 2000 and we continue to provide residential electrical contracting and commercial electrical contracting services throughout the entire community. From electrical system installations and connections to general electrical system testing and maintenance, JPEG Inc Electrical Contracting works diligently to maintain our place as Southwest Ranches preferred electrical service provider. When residents and businesses in Southwest Ranches need power supplies, lighting, air-conditioning or any other types of electrical contracting service they call JPEG Inc Electrical Contracting.
COMMITTED, EXPERIENCED AND ALWAYS AVAILABLE
Families and businesses throughout Southwest Ranches are equally familiar with family owned and operated JPEG Inc Electrical Contracting. Our family takes pride in providing he kind of residential and commercial electrical service that meets the many needs of Southwest Ranches homes, horse ranches and businesses. Our experienced project managers supervise each job, ensuring 100% client satisfaction. We employ only the area's best electricians who use the latest in advanced technology, such as infrared electrical thermography for infrared electrical inspections. Excellence in electrical repairs, electrical installations, electrical maintenance and every other service we provide has earned JPEG Inc Electrical Contracting a position as an industry leader in electrical contracting.
We understand the importance of having service available when needed, which is why JPEG Inc Electrical Contracting is available 24/7/365. Every hour of every day, all year long, the professional electricians of JPEG Inc are here to meet your needs. We make sure you always have electrical power wherever and whenever there's a problem. We keep things simple by eliminating surprises with accurate upfront pricing. You'll always know how much the job will cost before the work has begun. No hassles, no surprises: only quality work by the team at JPEG Inc!
SERVICES
Residential
At JPEG Inc Electrical Contracting our family is serving your family in Southwest Ranches, Florida with residential electrical contracting services. Professional and courteous, our electricians have years of practical hands-on experience and are always ready to tackle any and all of your residential electrical contracting needs. Our many services include:
• Electrical equipment installations: (ceiling fans, lighting, etc.), Electrical panel and circuit upgrades, Electric vehicle charging stations, Aluminum wire retrofit, Trouble shooting services, Surveillance cameras / DVR recording, Breakers and Fuses, Code Corrections, Data / Communication lines, Dedicated Computer Circuits, Electric Water Heaters, Emergency Generators…And so much more
Commercial
Whether it's a sprawling horse ranch, a small restaurant or a large business, JPEG Inc delivers our services as a commercial electrical contractor in order to meet the needs of commercial interests throughout Southwest Ranches. We understand that doing without electrical service for any amount of time is an untenable situation. Our emergency service ensures you get the assistance you need whenever you need it, anytime of the day or night, every day of the week. Our experienced commercial electricians are expertly trained and undergo updated training to ensure they have every available professional advantage. Whatever the business, whatever the need, JPEG Inc is here to serve Southwest Ranches with unparalleled customer attention and quality work.
We handle it all, providing excellent results with every service we provide, which includes:
• CCTV, DVR, Security Cameras, Troubleshooting services, Ballast Lamps, CAT5 / 6 Cabling, Commercial Wiring, Control Wiring, Electrical Inspections, Emergency Electrical Services, Transfer switch maintenance, repairs and replacements, panel installations, industrial lighting, generator installations and a host of other services.
Infrared Thermography
One of the most common causes of electrical system problems is abnormal heating associated with high resistance or excessive current flow. The professionals at JPEG INC Electrical Contracting employ infrared thermography as an integral part of preventative maintenance and loss control programs for businesses and ranches throughout Southwest Ranches. This technology exposes invisible thermal patterns before excess heat causes damage or total system failure. Having your equipment scanned offers a variety of benefits, including:
• Reduces costly downtime
• Saves time and money on emergency repairs
• Prevents equipment failures
• Identifies and prioritize areas needing preventative maintenance
• Improves electrical and mechanical efficiency
• Avoids disruption of services by using noninvasive technology
• Reduces emergency calls for maintenance crews
• Identifies fire hazards
Southwest Ranches trusts JPEG Inc. Electrical Contracting