If you are building a new house or planning to renovate one, then along with the decorative elements, the furniture, and other essentials, you should also keep an eye on the electrical components of your house. The electrical system of your house is not just important to check for the convenience it bestows on you but also because of the safety of the inmates. If anything goes wrong in the circuit system, it will not just affect the electrical supply in the house but also lead to deadly accidents. Therefore, you should always be in touch with a residential electrician. We, at JPEG Electrical Contracting, are a family owned and operated an electrical company which brings you state of the art residential, industrial, and commercial electrical services. With our experience and reputation, we are definitely one of the right choices before you. So, if you belong to areas like Fort Lauderdale, Hollywood FL, Miramar FL, Plantation FL, Sunrise FL, or Weston, then you can resort to us without any hesitation.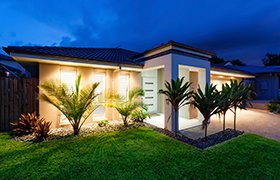 Here, we have put together 2 things to check before hiring an electrician. Take a look.
First of all, you need to make sure that the electrician you are hiring is an expert in the field. Right from knowledge about different electrical services as may be required by you such as circuits, fuses, communication or data lines, electric water heaters, control wiring, emergency electrical services to energy-efficient lighting, and so on, to executing tests, maintenance, and installations of electrical systems, you must make sure they have are adept in about everything.
Next, you must check whether the electrician can provide you with a 24×7 service. An emergency can occur at any time of the day. So, you should make sure that the electrician is readily available at your service whenever you need them.
If you think that we can provide you with the service you need, then call us at 954-410-3995 now.