Residential Electrical Contractor in Fort Lauderdale, FL
Fort Lauderdale is always buzzing with energy, but you never want your electrical systems to do the same, especially at home.
You may want to fix the problem yourself since it seems easy enough to do. All you would need to do is crawl around and check for whatever's smoking, right?
Wrong.
If something seems off with your wiring, whether your light doesn't work or your appliances are starting to melt in their sockets, it's always best to call a residential electrical contractor to handle it. Large problems often seem small at first, and electrical repairs require skilled hands and quality service.
Get a Quote
Residential Electrician in Fort Lauderdale, FL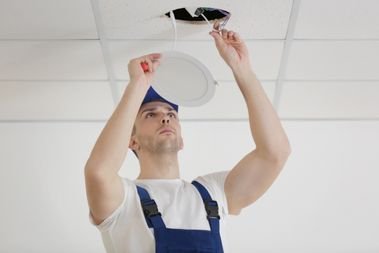 Residential electricians are certified to be able to assist with any electrical issue that can affect your home, from blown fuses to broken circuit breakers.
Don't wait until a power surge kills your electronics or you smell something burning in your walls. JPEG Inc.'s residential electricians can handle anything your home needs, including:
Lighting installation
Ceiling fan installation
Electrical system installation and repair
Home security system installation
Backup generator installation and repair
If something goes wrong during the night, you don't even need to wait until the morning to call. Our lines are open 24 hours a day, 7 days a week. We're always ready to send in one of our licensed residential electrical contractors and help you and your family keep your electrical systems in good working order.
About Fort Lauderdale, FL
As the Yachting capital of the world and a favorite vacation spot for the wealthiest and most powerful people in America, Fort Lauderdale has a lot to offer to tourists and residents alike. With warm weather all year round and plenty of social hotspots, such as Las Olas Boulevard and the Florida Grand Opera, it boasts a growing population of over 180,000 people, not counting tourists.
JPEG Inc. Electrical Contracting is proud to serve Broward County and its surrounding areas, from Fort Lauderdale to Davie. We have over 15 years of experience and a strong reputation, and we will continue to serve for years to come.
If you live in Fort Lauderdale and are dealing with electrical issues in your home, don't hesitate to give us a call at 954-410-3995. Our residential electricians will be happy to help, no matter the problem or the weather.