Residential Electrician & Commercial Electrical Contractors Offering Electrical Services such as Electrical Repairs & Infrared Inspections and More in Plantation, FL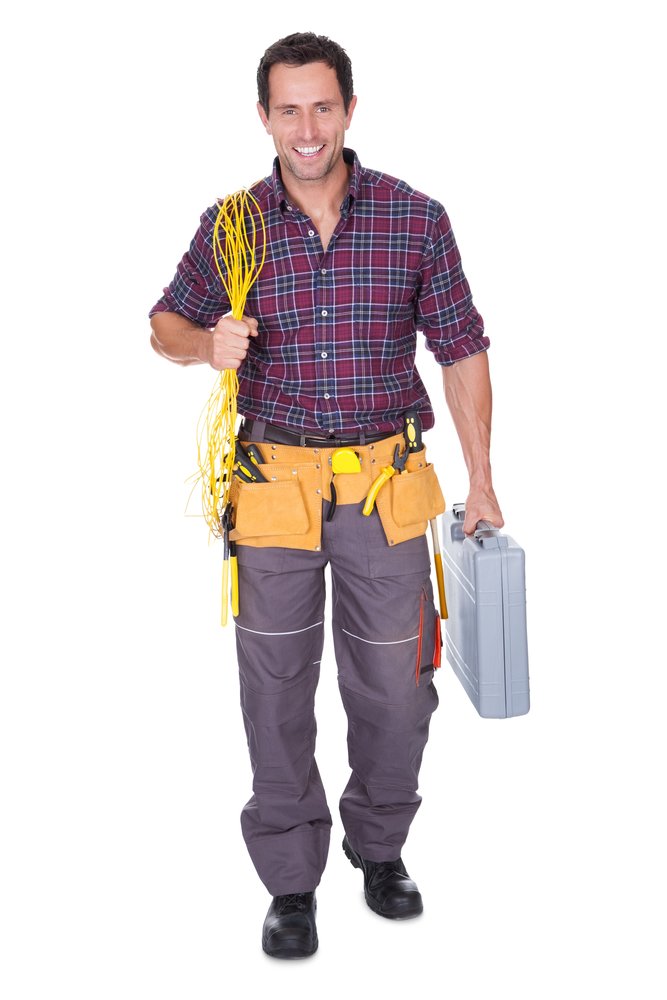 Nestled among thousands of trees, Plantation, Florida offers the best of both worlds: a naturally beautiful environment and a stable business community: both of which are proudly served by JPEG Inc Electrical Contracting. Plantation families love the idea of a family-owned business handling all their electrical service needs while Plantation businesses appreciate the 24-hour emergency service we offer. From providing services as a commercial electrical contractor to handling electrical system installations, lighting and air conditioning, JPEG Inc offers the electrical repairs and electrical services Plantation can depend upon.
COMMITTED TO YOU
As a family owned and operated business it's an honor to serve families throughout Plantation. We understand the importance of providing professional electrical repairs as well as providing residential electrical contractor services in a manner appreciated by discerning Plantation homeowners. Our talented electricians have real-world experience in everything from basic electrical repairs to electrical installations. Our seasoned project managers oversee each project, ensuring every job is completed professionally and efficiently. By employing the latest technologies, JPEG delivers excellence in electrical service, electrical installations and repairs as well as infrared electrical inspections using infrared thermography. When it comes to electrical service, Plantation turns to JPEG Inc!
AVAILABLE FOR YOU
Whether it's a walk-in refrigerator in a local restaurant or power for an air conditioner during a hot Plantation afternoon, there are times when an electrical problem becomes an emergency. That's why the professionals at JPEG Inc Electrical Contracting are available 24/7/365, making sure you have the service you need when you need it. We're there when you need us and we provide a price quote before the work starts so there's no unpleasant surprises. Quick, efficient and thoughtful: that's JPEG Inc Electrical Contracting.
SERVICES
Residential
Sitting in the center of Broward County, Plantation offers everything you'd expect from a world-class neighborhood and JPEG Inc makes sure every client receives the kind of client-centric electrical service they deserve. Our expertly trained electricians offer a variety of services to meet the needs of our friends and neighbors in Plantation, including:
Electrical equipment installations: (ceiling fans, lighting, etc.), Electrical panel and circuit upgrades, Electric vehicle charging stations, Aluminum wire retrofit, Trouble shooting services, Surveillance cameras / DVR recording, Breakers and Fuses, Code Corrections, Data / Communication lines, Dedicated Computer Circuits, Electric Water Heaters, Emergency Generators…And so much more
Commercial
The small but thriving business community in Plantation depends on quick response and professional electrical service from the experts at JPEG Inc Electrical Contracting and we're happy to oblige.
Our skilled electricians are well trained to provide commercial electrical contractor services. From complicated commercial electrical installations to basic maintenance, JPEG has the practical experience as a commercial electrical contractor to complete every job on time and on budget. Offices, churches, apartments and so many other commercial interests in Plantation trust JPEG for their commercial electrical services, which include:
CCTV, DVR, Security Cameras, Troubleshooting services, Ballast Lamps, CAT5 / 6 Cabling, Commercial Wiring, Control Wiring, Electrical Inspections, Emergency Electrical Services, Transfer switch maintenance, repairs and replacements, panel installations, industrial lighting, generator installations and a host of other services.
Infrared Thermography
Heat is expected in electrical equipment but the heat reaches abnormal levels problems erupt. High resistance and excessive flow can result in premature wear and cause system-threatening problems. The diagnostic capabilities of infrared thermography enable us to see thermal patterns hidden from the naked eye. Finding the source is the first step in addressing the problem and preventing costly damage and potential future power failures. A simple infrared thermography scan can:
Reduce downtime
Increase efficiency and reduce costs in emergency repairs
Prevent equipment failure
Identify high-risk areas in need of preventative maintenance
Improve electrical system efficiency
Diagnose problems without interrupting service
Reduce the need for emergency maintenance calls
Identify fire risks
Plantation trusts JPEG Inc. Electrical Contracting