Residential Electrician & Commercial Electrical Contractors Offering Electrical Services such as Electrical Repairs & Infrared Inspections and More in Miramar, FL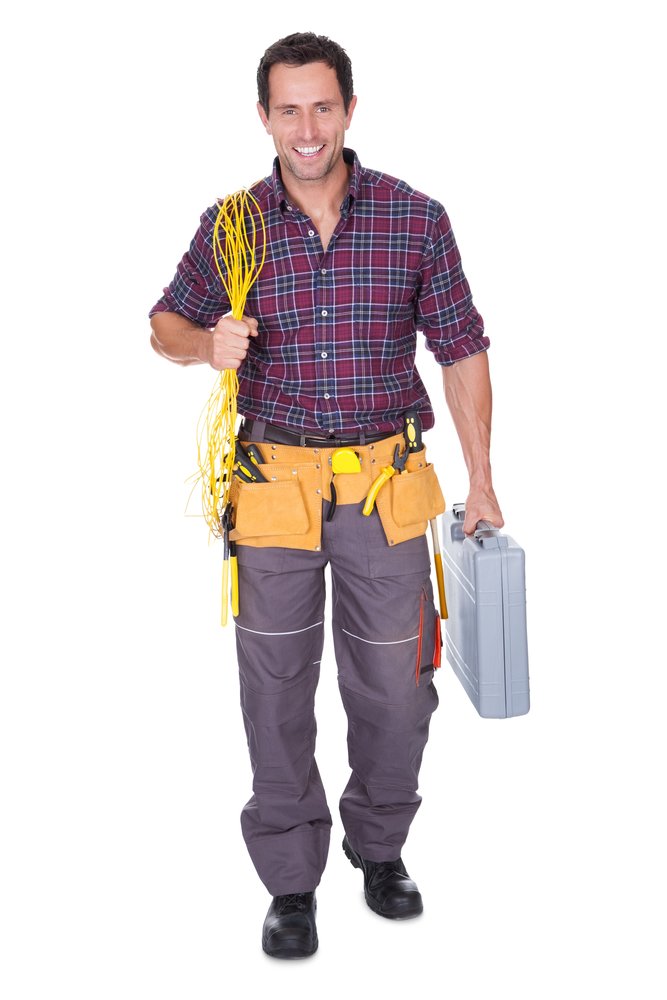 With their motto being 'Beauty and Progress', Miramar, Florida is dedicated to highlighting and promoting their community and JPEG Inc Electrical Contracting is proud to help. By providing comprehensive electrical contracting services to both residential and commercial clients throughout Miramar, we help them maintain their place as one of Florida's shining stars.
Miramar has become a preferred locale for many major fortune 500 companies. It's equally attractive to homeowners and families, having been named among the top 100 of "America's Best Places to Live" by Money Magazine. JPEG Inc is proud to provide the residential and commercial electrical contracting services that support Miramar.
EXPERIENCED
JPEG Inc Electrical Contracting has developed a level of experience that allows us to deliver world-class service as both a commercial and residential electrical contractor. From project managers who oversee each project to state-of-the-art technology such as infrared thermography, JPEG provides Miramar with the very best in professional electrical installation, repair, maintenance and so much more. Years of hands-on experience enable our expertly trained electricians to tackle each and every project with total confidence, delivering the right result outcome each and every time.
AVAILABLE…ALWAYS
24/7/365: When Miramar needs the service of a professional electrician, JPEG Inc Electrical Contracting answers the call…whenever the call is made! We know that Miramar businesses and residents can't wait when an electrical service emergency arises and our team of highly trained professional electricians is ready to roll at a moments notice. From electrical system installations to commercial electrical contracting; electrical repairs to residential electrical contracting, JPEG Inc has the know-how and practical experience to deliver uncompromising service to Miramar, Florida businesses and homeowners.
SERVICES
Residential
Whether a Fortune 500 company or a concerned homeowner, JPEG Inc Electrical Contracting brings every Miramar client our very best effort, backed by professional expertise and a personal commitment to excellence. Our experienced electricians have the skills necessary to tackle simple to complex residential electrical contracting services. Our many services include:
Electrical panel and circuit upgrades, Electrical equipment installations, Aluminum wire retrofit, electric vehicle charging stations, trouble shooting services, surveillance cameras / DVR recording, Code Corrections, Breakers and fuses, Dedicated computer circuits, electric water heaters, code connections, data / communication lines, emergency generators…And so much more
Commercial
Miramar, Florida has earned a reputation as a hot spot for Fortune 500 companies and JPEG Inc has earned a reputation for meeting their commercial electrical contracting needs. Whether we're tackling a new system installation, commercial electrical repairs, commercial electrical maintenance or other business electrical needs, JPEG Inc gets it right. We're there quickly, providing 24/7/365 service that ensures you get the service you need when you need it. From churches to multi-unit dwellings, restaurants to office locations and corporate headquarters, JPEG Inc Electrical Contracting is the go-to electrical commercial contractor for Miramar. JPEG Inc services include:
CCTV, DVR, Security Cameras, Troubleshooting services, Ballast Lamps, CAT5 / 6 Cabling, Commercial Wiring, Control Wiring, Electrical Inspections, Emergency Electrical Services, Transfer switch maintenance, repairs and replacements, panel installations, industrial lighting, generator installations and a host of other services.
Infrared Thermography
We know that electrical systems produce heat. We also know that high resistance and excessive current flow cause excess heat which can put a system in risk of fire or breakdown. What we don't know is when this occurs. Infrared Thermography is JPEG Inc's answer to excess heat. This state-of-the-art technology enables us to see those hidden thermal patterns so we can identify the cause and provide a solution. Accurate diagnosis is the first step in reducing excess heat and its resulting risks and JPEG Inc utilizes infrared thermography to keep you and your system safe. Infrared Thermography:
Saves time and money on emergency repairs
Reduces downtime
Prevents equipment failures
Identifies and prioritize areas needing preventative maintenance
Improves electrical and mechanical efficiency
Avoids disruption of services by using noninvasive technology
Reduces emergency calls for maintenance crews
Identifies fire hazards
Miramar trusts JPEG Inc. Electrical Contracting