6 tips on choosing the best master electrician
Choosing the best master electrician is crucial to ensure the safety and efficiency of your electrical systems. JPEG INC can help you hire the best master electrician in Hollywood, FL, Fort Lauderdale, Miramar, FL, Sunrise, FL, Plantation, FL, Weston, FL and surrounding regions.
Here are six tips to help you select the right master electrician: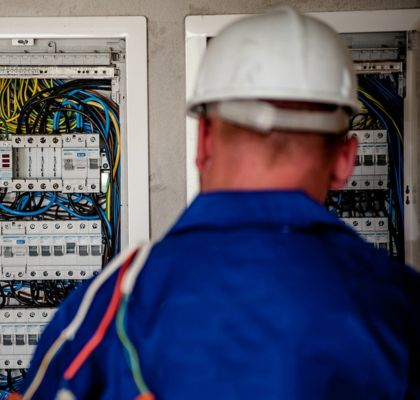 Licensing and Certification: Ensure that the master electrician is licensed and certified in your jurisdiction. Licensing requirements vary from place to place, but a valid license indicates that the electrician has the necessary skills and knowledge to perform electrical work safely and effectively.
Experience and Expertise: Look for a master electrician with significant experience in the field. Experience indicates a solid understanding of various electrical systems, troubleshooting techniques, and practical solutions. Ask about their specific areas of expertise, such as residential, commercial, or industrial electrical work.
References and Reviews: Check for references from past clients and read online reviews. This can give you insights into the electrician's professionalism, quality of work, and customer satisfaction. Don't hesitate to ask the electrician for references directly.
Insurance and Bonding: Ensure that the master electrician carries liability insurance and is bonded. This protects you from liability in case of accidents or damage that may occur during the electrical work. Bonding provides financial security in case the work is not completed as agreed upon.
Communication and Professionalism: Effective communication is essential in any working relationship. A reliable master electrician should be responsive, courteous, and able to explain complex technical concepts in a clear and understandable manner. Professionalism also includes arriving on time, wearing proper attire, and respecting your property.
Safety Focus: Safety should be a top priority for any master electrician. Inquire about their safety protocols, adherence to electrical codes, and practices for minimizing risks during the project. A safety-conscious electrician is more likely to complete the job without compromising the well-being of you or your property.
Bonus Tip:
Get Multiple Quotes: It's advisable to obtain quotes from multiple master electricians before making a decision. This not only helps you understand the fair market price for the services you need but also gives you a chance to compare the expertise, professionalism, and approach of different electricians.
Remember that selecting a master electrician is an important decision, and taking the time to research and evaluate your options will ensure a successful and safe electrical project.
Please call us without any hesitation.