Local & Licensed Electrician in Cooper City, FL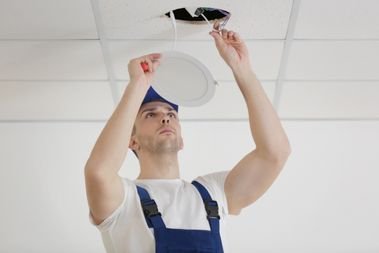 As more people move into Cooper City, FL, the public demand for a state-licensed electrician to serve commercial and residential customers steadily grows. Every year, many business owners, property managers, and homemakers in the city look for an electrical journeyman they can trust to perform repairs, panel installations, and replace obsolete electrical components.
Our licensed electricians at JPEG Inc. have years of experience maintaining high voltage wiring systems, fixtures, and conduits in apartments and multi-family homes. We also have a broad range of commercial properties in our customer logbook. We serve numerous showrooms, restaurants, and condominium buildings throughout Broward County and Fort Lauderdale.
Licensed Electrician for Electrical Service and Repairs in Cooper City, FL
A recent census reveals that Cooper City has a population density of more than 3,500 people per square mile, one of the highest in Broward County and the rest of Florida. They all rely on a stable current of electricity to keep their home security systems running and their businesses ready to serve customers. Electrical outages and unbalanced electrical currents can ruin commercial equipment and wreak havoc on your home appliances.
Our licensed electricians are experts in residential and commercial electrical systems maintenance. We have hundreds of satisfied customers in Florida, and they leave us stellar reviews on independent websites, social media pages, and online forums.
Our electricians consider dealing with electrical hardware, maintenance testing, and ensuring properties comply with electrical codes their lifelong career path. They go through a strict and meticulous training program before gathering the licensing requirements they need to complete an apprenticeship.
You can trust our licensed electricians to be experts in:
Circuit breaker and conduit replacement
Diagnosing problems with electrical pipes
Working with test meters, power tools, and hand tools
Applying problem-solving and analytical skills to figure out the most cost-effective solution to an electrical problem
Licensed Electrical Contractor Serving Cooper City, Florida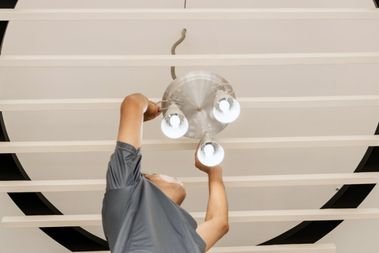 Cooper City is among the younger cities in Florida, with roots dating back to the early 1960s. It was home to the Waldrep Dairy Farm, one of the oldest commercial establishments in Broward County. The farm was active until 2005 when operating costs began preventing it from breaking even.
Today, the site of the Waldrep Farm is under development by Lennar and the Minto Group. JPEG Inc. serves that site and hundreds of other Cooper City homes and businesses 24/7.
If you need a reliable licensed electrician for an emergency repair or maintenance activity, call the JPEG Inc. hotline at 954-410-3995, and we'll give you a free consultation.