5 traits to look out for in a local electrician
When hiring a local electrician, it's important to ensure they possess the right traits and qualities to ensure the safety and efficiency of electrical work in your home or business. JPEG INC provides local electrician in and around Weston, FL, Sunrise, FL, Hollywood, FL, Fort Lauderdale, Plantation, FL, Miramar, FL.
Here are five traits to look out for in a local electrician: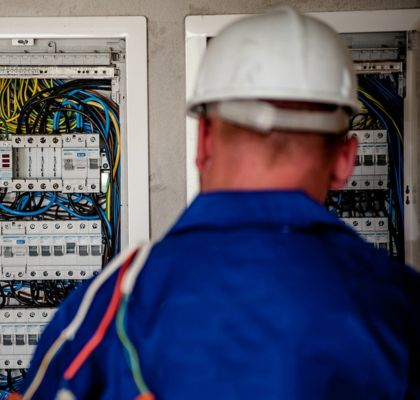 Licensure and Certification: One of the most critical traits to look for is proper licensure and certification. A qualified electrician should be licensed to work in your area and have the necessary certifications to demonstrate their competence. These credentials are typically indicative of their training and ability to perform electrical work safely and in compliance with local regulations.
Experience: Experience is key when it comes to electrical work. An experienced electrician is more likely to have encountered a wide range of electrical issues and can provide effective solutions quickly. Ask for references or check reviews from previous clients to gauge their track record.
Attention to Detail: Electrical work requires precision and attention to detail. Look for an electrician who pays careful attention to every aspect of the job, from planning and installation to troubleshooting and repairs. Mistakes in electrical work can lead to safety hazards or costly issues down the road.
Problem-Solving Skills: Electrical issues can be complex, and an excellent electrician should have strong problem-solving skills. They should be able to diagnose problems accurately, identify the root cause, and develop effective solutions. Good troubleshooting skills are crucial in this profession.
Safety Awareness: Electrical work can be dangerous, so a local electrician should prioritize safety at all times. They should be knowledgeable about safety codes and regulations, use proper safety equipment, and take precautions to prevent accidents. A commitment to safety ensures the well-being of everyone involved.
In addition to these traits, it's also a good idea to interview potential electricians to get a sense of their communication skills, reliability, and professionalism. A trustworthy electrician should be able to communicate clearly, provide accurate estimates, and complete work on schedule. Asking for references and checking online reviews can provide further insights into an electrician's reputation and reliability in your local area. Please call us without any hesitation.