Do you live in a region frequented by storms? Are power outages a common occurrence in your locality? Maybe having a power generator as a back up before the storm strikes again will be a wise decision. JPEG INC. Electrical Contracting is here to help you with our generator to home hook up services. We are a family-owned and operated electrical company working 24/7 in southeast Florida. Be it for residential, commercial, or industrial purposes, our skilled, insured, and licensed technicians can cater to your needs professionally and efficiently. At JPEG INC., we install, connect, test, and also maintain electrical systems for various purposes. Whenever the people of Fort Lauderdale, Plantation, and Weston need help with their lights, power, and air conditioning, they come to us because we provide reliable generator technology which satisfies the customer.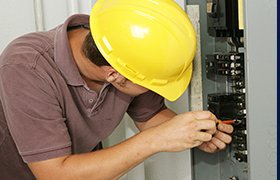 Below we have mentioned 3 common advantages of installing a generator to home hook up. Take a look.
Since these can be installed quite quickly and take no extra time for rewiring, they are a preferred choice. Also, it will start automatically once the power goes. You don't have to physically be there to get the generator started whenever there's a power outage.
These generators are pretty reasonably priced which makes them affordable for homeowners and business owners. The thresholds for the amount of energy these can provide is also pretty high, you do not need multiple units to give you power, hence cutting down your costs.
Since these generators can mount on existing panels, this makes them versatile and safe to use in all original circuits. As most of them use gas or propane, frequent refilling is not needed, thus making them convenient. Also, they do not require any additional space.
So, if you are looking for any kind of generators, you can get in touch with us on 954-410-3995.