Residential Electrician & Commercial Electrical Contractors Offering Electrical Services such as Electrical Repairs & Infrared Inspections and More in Fort Lauderdale, FL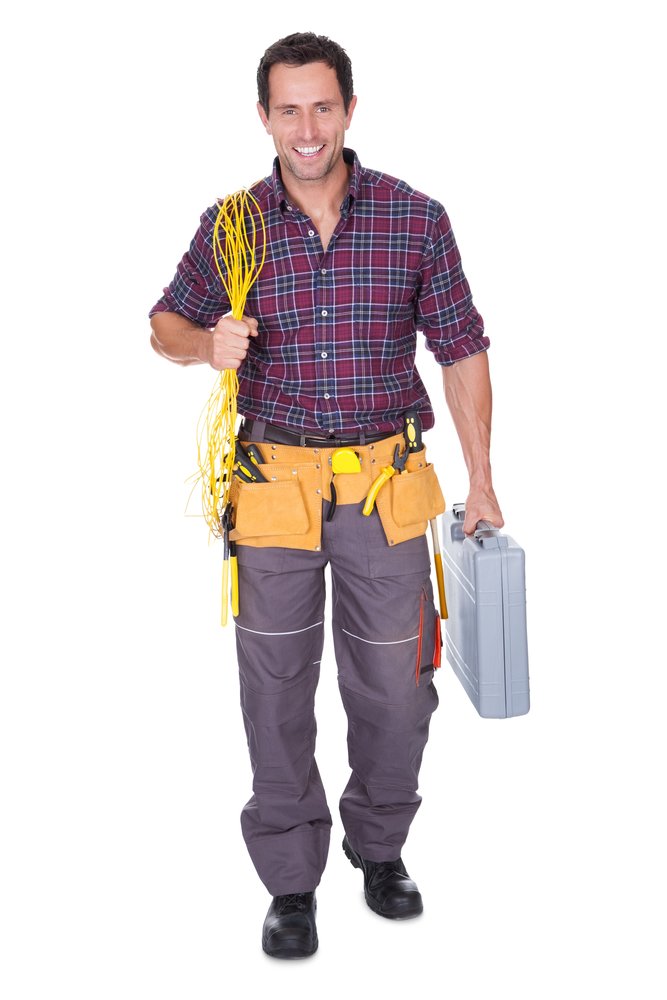 Beaches, arts, culture and events, Fort Lauderdale, Florida has it all and JPEG Inc Electrical Contracting is proud to be a part of such a lively city. From basic electrical service to commercial electrical contracting, JPEG does it all as Fort Lauderdale's preferred residential and commercial electrician. From luxury hotels to mansions on Millionaires Row, our technicians have the experience and courteous approach necessary to provide everything from air conditioning and electrical power supply to indoor and outdoor lighting. JPEG Inc Electrical Contracting is a leader in providing electrical installations, electrical repairs and electrical service to businesses and homeowners throughout Fort Lauderdale.
ALWAYS COMMITTED
By employing the areas most highly trained and experienced electricians, JPEG Inc Electrical Contracting ensures expert electrical service with every visit. Business and home owners throughout Fort Lauderdale and surrounding communities trust JPEG to go the extra mile, delivering superior results in electrical repairs and services, infrared electrical inspections using electrical infrared thermography and so much more.
ALWAYS AVAILABLE
No one can predict when emergencies occur but JPEG Inc Electrical Contracting eliminates the hassle associated with unforeseen electrical issues by being available 24/7/365. Not only will we be there when needed but we'll make sure you know how much the job cost BEFORE the work is begun. We eliminate the hassles and the surprises for our Fort Lauderdale customers.
After all, we've been meeting the electrical service needs of Fort Lauderdale customers for more than two decades. This is our community, too, and we enjoy serving our friends and neighbors, actively contributing to community building by sponsoring kids sports, participating in community charity events. We're more than your electrician: JPEG Inc is a neighbor you can count on!
SERVICES
Residential
Fort Lauderdale turns to JPEG Inc Electrical Contracting for all of their Residential Electric Service needs, including:
Electrical panel and circuit upgrades, Electrical equipment installations, Aluminum wire retrofit, electric vehicle charging stations, trouble shooting services, surveillance cameras / DVR recording, Code Corrections, Breakers and fuses, Dedicated computer circuits, electric water heaters, code connections, data / communication lines, emergency generators…And so much more
Commercial
Fort Lauderdale business owners trust JPEG Inc Electrical Contracting to fulfill their Commercial Electric Service needs. Experienced, professionally trained and dedicated to efficient customer service, JPEG's commercial electricians handle everything from renovations and expansions to commercial power upgrades and new construction service. Fort Lauderdale churches, apartment complexes, shopping centers and offices are just a few of the commercial clients we service. As your commercial electrical contractor, JPEG offers services that include:
CCTV, DVR, Security Cameras, Troubleshooting services, Ballast Lamps, CAT5 / 6 Cabling, Commercial Wiring, Control Wiring, Electrical Inspections, Emergency Electrical Services, Transfer switch maintenance, repairs and replacements, panel installations, industrial lighting, generator installations and a host of other services.
Infrared Thermography
Abnormal heat due to high resistance or excessive current flow is one of the most common causes of electrical system breakdowns. At JPEG Inc Electrical Contracting, we utilize infrared thermography to diagnose problem areas in order to implement preventative maintenance and loss control programs. Infrared thermography shows us where excess heat is present. This process accomplishes many things, including:
Saves time and money on emergency repairs
Reduces downtime
Prevents equipment failures
Identifies and prioritize areas needing preventative maintenance
Improves electrical and mechanical efficiency
Avoids disruption of services by using noninvasive technology
Reduces emergency calls for maintenance crews
Identifies fire hazards
Fort Lauderdale trusts JPEG Inc. Electrical Contracting