Do you notice any kind of damage in any of your electrical systems? Or have you just purchased a new machine and need to install it? No matter if you want to install something or repair any kind of equipment that runs on electricity, you will have to seek help from an electrician. We, at JPEG, INC., Electrical Contracting, can be the right solution for you. We're one of the most experienced and established companies which have been in this business for over 15 years now. We can provide you with all kinds of electrical solutions, starting from circuits, fuses, Breakers, air conditioners, lighting, and ceiling fans to even data, communication, generators, and so on. We are known for our highly responsible, efficient, and experienced electricians along with our sense of professionalism and dedication for all our customers. So, if you are based in areas like Sunrise, FL, Fort Lauderdale, Plantation, FL, Weston, FL, Miramar, FL, or Hollywood, FL, then you can opt for us.
Here, we have put together a few questions to ask your electrician before hiring. Take a look.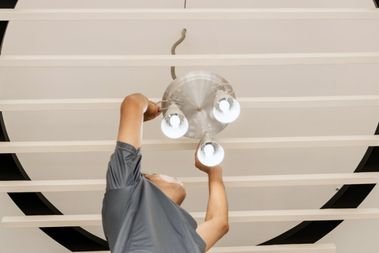 You should always look for an electrician who is available 24/7. You never know when you might have to face an emergency. It is better if you can get help immediately so that the suffering and discomfort is minimal. That is why before hiring, you should ask if they are working 24/7 or not.
Can you provide free quotes?
Another thing they should look out for will be free quotes from them. Getting an estimate from this company will be useful because then you can decide if it is affordable or not. It will also help you compare these quotes with others and then choose the one that seems appropriate for your budget.
So, after getting these answers, if you are interested in choosing us, contact us today.