Electrical System Upgrades, Generator Installations, and Electrical Safety Inspections in Fort Lauderdale, FL
At JPEG INC. Electrical Contracting we provide Fort Lauderdale and the surrounding areas with professional electrician services that improve electrical systems and provide peace of mind. Send us a text today to ask about our various electrical contracting services.
Electrical Panel Capacity Upgrades, Generator Interlock Installations, Manual Transfer Switches, and Fuse Box Upgrades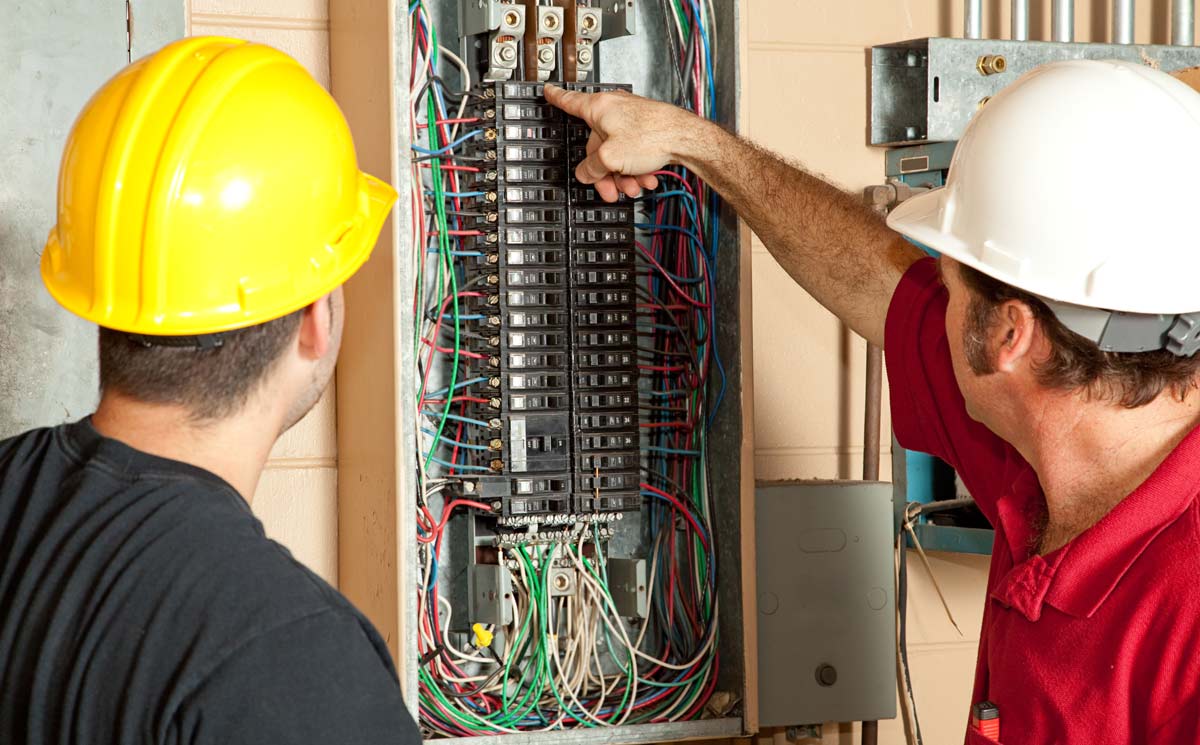 Our team of licensed and insured technicians upholds the highest standard of service and professionalism to bring you upgrades and installations that your electrical system requires. From generator interlock installations, electrical panel capacity upgrades, manual transfer switch installations, and fuse box upgrades, we work diligently to provide you with the tools and upgrades needed to optimize your electrical system.
Electrical Panel Capacity Upgrades
Electrical panel capacity upgrades are essential to replace old and outdated electrical systems that may be hazardous. From adding circuit breakers to updating your fuse box, our team of skilled professionals provides you with electrical panel upgrades to safely accommodate all your appliances.
Generator Interlock Installations
Generator interlock installations provide a continual power supply to your business or home in the event of a power outage. By adding generator interlocks to an existing breaker there's no need for switches or multiple breaker use. Due to their affordability, generator interlock installations continue to be a popular choice for Fort Lauderdale residents.
Manual Transfer Switches
Manual transfer switches act as a backup power supply that can be installed directly on circuits to power appliances and areas during a power outage. With indoor and outdoor uses, manual transfer switches are activated by the switch of a button for easy and reliable use.
Fuse Box Upgrades
Fuse box upgrades vary depending on your specific needs. Some common fuse box upgrades include upgrades for ceramic fuses, plugin circuit breakers, safety switches, and more. For whatever your needs may be, our team of licensed technicians works with your best interest in mind to provide you safe and professional fuse box upgrades.
Electrical Safety Inspections in Fort Lauderdale, Florida
Seated on the coast of Florida, Fort Lauderdale has been a popular destination for tourists, business owners, and residents looking to enjoy a slice of paradise. At JPEG INC. Electrical Contracting we provide Fort Lauderdale residents and businesses with professional electrical safety inspections that examine all aspects of electrical systems to promote a safer environment and give you peace of mind.
Electrical safety inspections should be performed regularly for both homes and businesses. During an electrical safety inspection, electricians examine a range of aspects to identify issues and mitigates risks such as shock risks, defective electrical work, overloaded circuits, and more. Through examining all aspects of your electrical system, a licensed electrician will recommend the proper upgrades and modifications that will make your home or business safer and more energy-efficient. From recommending fuse box upgrades to identifying unsatisfactory electrical installations, our team of professionals upholds the highest standard of service and safety in all our electrical safety inspections.