Electrical Safety Inspections, Fuse Box Upgrades, Generator Interlock Installations, Electrical Panel Capacity Upgrades, and More in Weston, Florida
We are proud to have offered Weston, FL reliable, affordable, and professional electrical contracting services for the past 15 years. With satisfaction as our guarantee, our team of electricians is dedicated to providing you with the highest level of services when it comes to generator interlock installations, electrical safety inspections, fuse box upgrades, and so much more!
Electrical Safety Inspections in Weston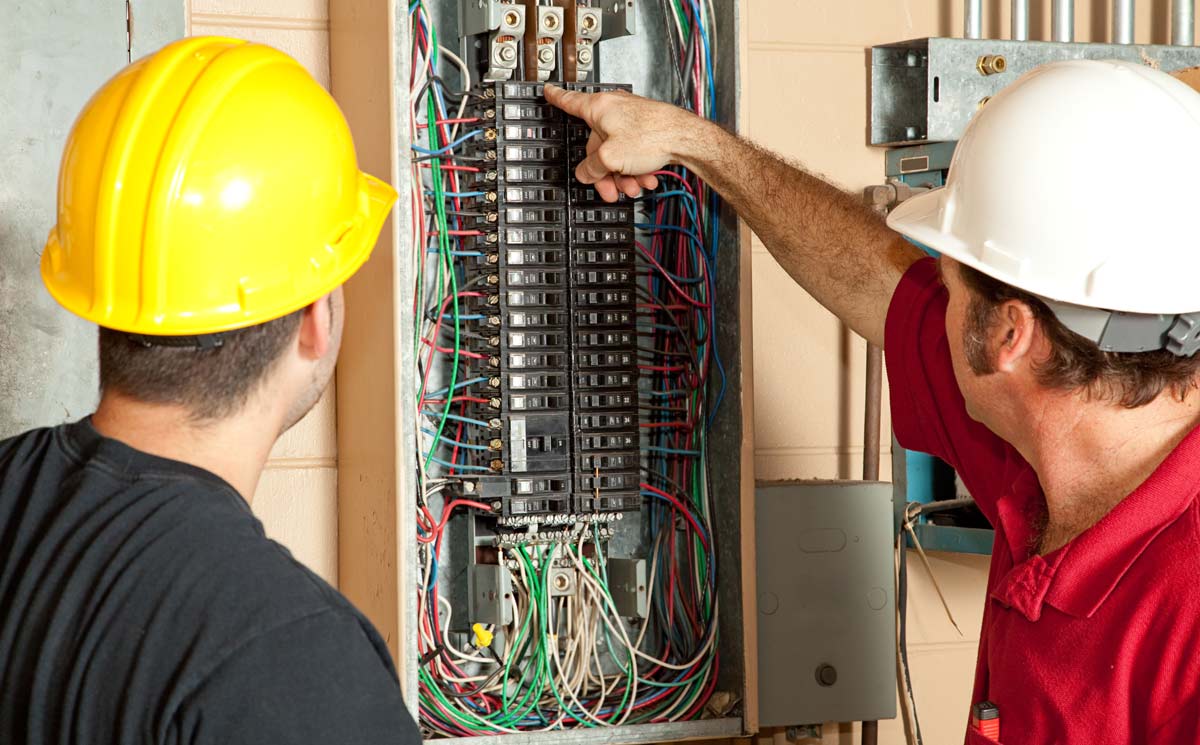 Electrical safety inspections are not only crucial but recommended for Florida residents and business owners who want to promote a safe environment for their loved ones and clients. At JPEG INC. Electrical Contracting our team of licensed electricians performs professional and efficient electrical safety inspections that provide you with an in-depth analysis of your electrical system. In addition to professional electrical safety inspections, we keep up regular maintenance visits to ensure that your system is running safely, and at full capacity.
Upgrades: Fuse Box & Electrical Panel Capacity in Weston
Keeping your electrical systems up-to-date is important! Frequent upgrades such as fuse box upgrades and electrical panel capacity upgrades ensure that your system is running efficiently at all times.
Fuse Box Upgrades
At JPEG we provide fuse box upgrades to Weston businesses and residents. With a team of experienced technicians on the job, we guarantee the safe and professional upgrade of your fuse box with minimal interruption to your daily routine.
Electrical Panel Capacity Upgrades
Electrical panel capacity upgrades provide you with sufficient amperage to support your home or business. These upgrades make life easier and ensure that your panel can accommodate all your appliances at once.
Manual Transfer Switch and Generator Interlock Installations in Weston, FL
Known for its attractive landscapes and distinctive neighborhoods, Weston, Florida continues to be a hotspot for residents and business owners. However, much like the rest of southern Florida, Weston is susceptible to storms and hurricanes that can be detrimental. Hurricanes and other poor weather conditions can be damaging to your electrical power system, causing electrical issues that are inconvenient and even hazardous.
At JPEG INC. Electrical Contracting we provide licensed and insured electrical contracting services to residents and businesses in Weston, FL, and the surrounding areas. Specializing in a range of services that include manual transfer switch and generator interlock installations, we ensure that your electrical system is up and running 24/7. Manual transfer switches are installed on generators to provide a consistent power flow during electrical blackouts. Much like they sound, manual transfer switches are activated by the physical switch of a button.
On the other hand, generator interlock installations are a cost-efficient power solution that can be used during power outages. Through portable generators, generator interlock installations can be installed easily by electricians and provide Florida homes and businesses a consistent power flow 365 days a year.