Electrical contractors are responsible for ensuring that these facilities operate efficiently, safely, and, in the majority of cases, in an ecologically friendly manner. They're in charge of keeping our world running, and there aren't many projects that don't require an electrician to make sure everything is in working order and that all safety requirements are followed. Electrical contractors install and maintain the electric and energy structures in our homes, businesses, and industries. They also install and maintain electrical systems and machines in industries and a wide range of other enterprises. Electrical contractors may work in a variety of places and under a variety of conditions. Depending on their area of expertise, some electric contractors may work in private homes, while others may work in industrial settings or for the government. CCTV digital digicam, alarm, and automation machine wiring and repairs may be handled by a JPEG INC contractor. Ceiling fan installations are one of our specializations, and we're also available to work on interior and outdoor lighting, pool filters, emergency generators, and a variety of other electric devices and systems.
Below are mentioned some of the responsibilities of an electrical contractor: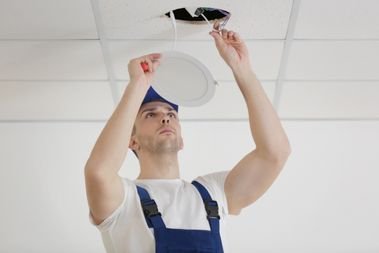 Installing safety and dispersion elements.
Execute structured cabling plans for properly functioning lighting, switchboard, and other electric systems.
Install electric devices, furniture, and devices for alarms and other structures.
Install protection and distribution components (e.g. switches, resistors, circuit-breaker panels, etc.).
Link wiring in electric circuits and networks, ensuring component suitability.
If you are looking for an electrical contractor around Plantation, FL, Weston, FL, Sunrise, FL, Fort Lauderdale, Miramar, FL, and Hollywood, FL areas, we can be a great option for you. So, call us now at 954-410-3995 to learn more about our company and help you with the best suitable choice.