Whether you are looking to repair electrical wiring, need routine maintenance, or planning to install a new one, it is never advisable to do it on your own. Electricity handling is a specialized industry and requires a trained electrical contractor to carry out the job. They also reduce the risk of other accidental damages done to your home. Good electrical contractors will also provide you with safety guidelines on how to keep your home more safe and secure.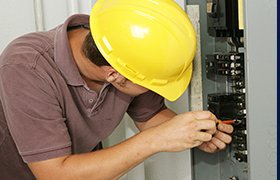 At JPEG Inc. Electrical Contracting, we have been in the electrical field for over 15 years. Our electricians are highly trained in the business to provide you with top-notch services. We are also available 24×7 so you can call us whenever you have an emergency any time, any day of the year. We provide our services to Plantation, FL, Fort Lauderdale, Hollywood, FL, Sunrise, FL, Miramar, FL, Weston, FL, and neighboring areas. If you are interested in our services, contact us today.
Here are some more benefits of hiring an electrical contractor:
Licensed electrical contractors strictly follow all the safety codes and guidelines. No matter how big or small the job is, ensuring your safety is their topmost priority. They also use proper gear and tools a normal person won't usually use in their homes. They greatly reduce the risk of damage to your property by following proper safety practices.
Knowledge of latest technologies
Electrical contractors take up regular classes to keep themselves informed of the latest technologies available in the market. They also know all about the updated safety guidelines and to deal with dangerous situations. This ensures that your electrical wirings are repaired with modern technology and they will withstand the test of time.
So, if you are interested in our services, contact us today.