Are you troubled with a dysfunctional light? Do you need a new exhaust fan? Do you want to install your newly purchased air-conditioner? Well, there are so many electrical jobs at home, isn't it? While you might say that changing the bulb light might be easy for you, but there are other complicated tasks too which needs your attention. That is why it is crucial to have an electrician at home. It is important that you hire a professional company to do your electrical work. We, at JPEG Inc., Electrical Contracting, are the right choice for you. We are a family owned and operated electrical contractor. We have been in this field for more than 15 years now and are known for our qualified and well-trained electricians. No matter what kind of an electrical problem it is, a repair or an installation, we can do it for you. So, if you belong to areas such as Fort Lauderdale, Hollywood FL, Miramar FL, Pembroke Pines FL, Plantation FL, or Weston FL, then you can resort to us.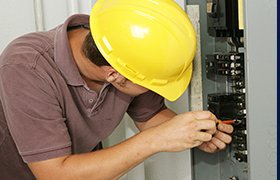 Here, we have put together a few questions to ask your electrical contractor. Take a look.
Are you skilled enough to carry out all kinds of electrical issues?
You must ask the electrical contractor if they are efficient enough to do all your electrical tasks or not so that you can understand if they will be able to do their job perfectly for you. It is better to ask the company before hiring them.
Are you available at any time?
You might face an electrical emergency at any hour of the day. So, you need to check if the electricians are available at all times or not. Ask about their service hours and make sure that you go for the one which can serve you even at the middle of the night.
So, if all your questions have been answered correctly by us, then you can rely on us.