Electrical Repairs, Electrical Infrared Thermography, Electrical Service and More in Davie, FL from JPEG INC.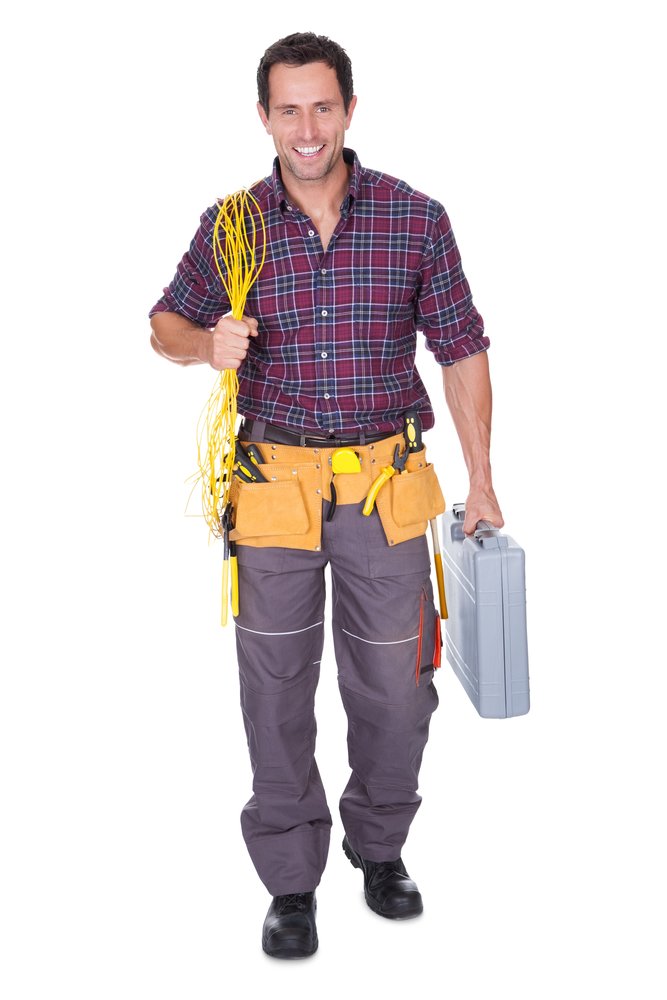 Davie, Florida is home of the South Florida Educational Center, the home of several nationally known colleges, technical institutes and universities, which may explain what Davie residents and businesses turn to JPEF Inc Electrical Contracting for the very best in electrical service. They're smart people! They know that JPEG Inc. Electrical Contracting can handle all of their electrical service needs, including electrical system installations, connections, testing and maintenance. Whether it's electrical power supply, lighting or air-conditioning, JPEG gets the job done right the first time, every time. Davies's western theme district and sprawling education complex separates Davie from all other Broward County municipalities…and JPEG Inc is equally distinctive among electrical contractors.
JPEG Inc Electrical Contracting is proud to provide Davie, Florida residents with the very best in electrical service, including electrical system installations, connections, testing and maintenance. From lights and electrical power supply to air-conditioning, JPEG puts the power where you need it. When Davie needs a commercial electrical contractor or residential electrical contractor, they call JPEG Inc Electrical Contracting!
COMMITTED, EXPERIENCED AND ALWAYS AVAILABLE
Our family takes care of your family at JPEG Inc Electrical Contracting. This family owned and operated electrical company employs only the most dedicated electricians with the experience and dedication to satisfy our clients throughout Davie, Florida. Our skilled project managers ensure that we're meticulous in every detail of every project. With the latest in electrical repairs, electrical service, infrared electrical inspections using infrared thermography and so many other services, JPEG is the name to know for electrical repairs, installations and maintenance.
Without electricity, families suffer and businesses close. Electrical emergencies require quick response, no matter what time of the day or night they occur. That's why the professionals at JPEG Inc Electrical Contracting are available 24/7/365. Every hour of every day, all year long, our skilled electricians respond at a moment's notice. Whenever you need us, we're there…and we let you know how much the job will cost BEFORE we start the work, so there are no surprises. For nearly two decades, Davie residents have counted on us to provide quality work, whenever they need it. Throughout Davie, Florida, JPEG Inc delivers!
SERVICES
Residential
Whether or not they're Miami Dolphin fans, everybody in Davie loves JPEG Inc Electrical Contracting!
The expertly trained and experienced electricians at JPEG Inc Electrical Contracting offer the services necessary to meet all the Residential Electric Service needs for clients throughout Davie, Florida. Our many services include:
Electrical equipment installations: (ceiling fans, lighting, etc.), Electrical panel and circuit upgrades, Electric vehicle charging stations, Aluminum wire retrofit, Trouble shooting services, Surveillance cameras / DVR recording, Breakers and Fuses, Code Corrections, Data / Communication lines, Dedicated Computer Circuits, Electric Water Heaters, Emergency Generators…And so much more
Commercial
With its diverse economic base, Davie is a breeding ground for successful businesses, and savvy business owners trust JPEG Inc Electrical Contracting for all of their Commercial Electric Service needs. Our qualified commercial electricians have years of practical hands-on experience in everything from simple electrical service to the most highly complex commercial electrical installations, repairs and maintenance. The professionals of JPEG have successfully completed countless projects as Davie, Florida's preferred commercial electrical contractor, including office spaces, shopping centers, churches and apartment complexes plus many, many others. On time, on budget and completed with precision, Davie can depend on JPEG Inc. Whether it's a small commercial repair or a huge commercial contract, JPEG has the professional certifications and practical experience to tackle even the most complex commercial projects. As a commercial electrical contractor, JPEG Inc Electrical Contracting delivers excellence throughout Davie with services that include:
CCTV, DVR, Security Cameras, Troubleshooting services, Ballast Lamps, CAT5 / 6 Cabling, Commercial Wiring, Control Wiring, Electrical Inspections, Emergency Electrical Services, Transfer switch maintenance, repairs and replacements, panel installations, industrial lighting, generator installations and a host of other services.
Infrared Thermography
Abnormal heating is the biggest enemy of electrical equipment. Most often caused by high resistance or excessive current flow, abnormal heating can cause significant problems and premature wear as well as serious fire hazards. Using infrared thermography, the commercial electricians of JPEG Inc can see those invisible thermal patterns before excess heat results in system damage or failure. By scanning with Infrared Thermography, your equipment receives numerous benefits, including:
Reduces costly downtime
Saves time and money on emergency repairs
Prevents equipment failures
Identifies and prioritize areas needing preventative maintenance
Improves electrical and mechanical efficiency
Avoids disruption of services by using noninvasive technology
Reduces emergency calls for maintenance crews
Identifies fire hazards
Davie trusts JPEG Inc. Electrical Contracting