Electrical Repairs, Electrical Infrared Thermography, Electrical Service and More in Cooper City, FL from JPEG INC.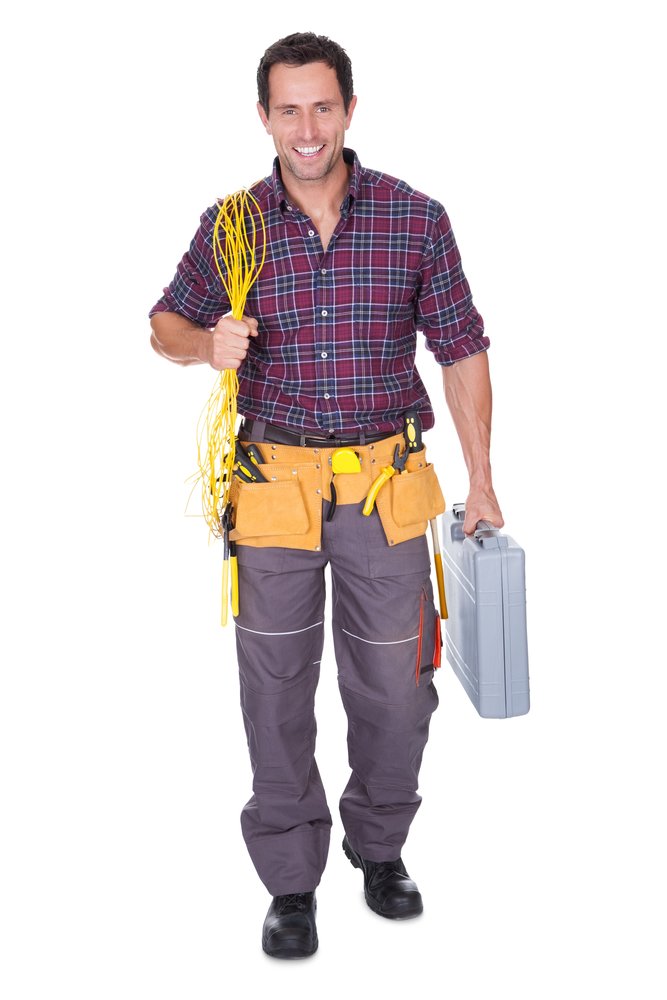 JPEG Inc Electrical Contracting is proud to provide Cooper City, Florida residents with the very best in electrical service, including electrical system installations, connections, testing and maintenance. From lights and electrical power supply to air-conditioning, JPEG puts the power where you need it. Cooper City has earned a reputation as someplace special in Broward County, from it's many beautiful parks to the family-friendly attitude of the entire community and JPEG Inc gladly joins our community in delivering courteous services as both a commercial electrical contractor and residential electrical contractor.
COMMITTED, EXPERIENCED AND ALWAYS AVAILABLE
As a family owned and operated electrical company, JPEG Inc Electrical Contracting employs the industries best-trained electricians, ensuring you get expert service each and every time. Our project managers provide Cooper City homeowners and businesses with service that goes above and beyond your expectations. Electrical repairs, electrical service, infrared electrical inspections using electrical infrared thermography; JPEG Inc Electrical Contracting offers it all.
We know emergencies aren't scheduled or convenient, so we're available 24/7/365. We're there when you need us and you'll know how much the job will cost BEFORE we begin the work. No surprises: just quality work each and every time.
For nearly two decades we've been serving Cooper City with professional electrical services throughout the residential, commercial and industrial community. We build relationships with our clients, who happen to be our friends and neighbors. From sponsoring kid's recreational sports to our involvement in community charity events, JPEG Inc is more than your electrician: we're your neighbor.
SERVICES
Residential
As your electrician, JPEG Inc Electrical Contracting delivers a variety of services to meet the Residential Electric Service needs of Cooper City. These many services include:
Electrical equipment installations: (ceiling fans, lighting, etc.), Electrical panel and circuit upgrades, Electric vehicle charging stations, Aluminum wire retrofit, Trouble shooting services, Surveillance cameras / DVR recording, Breakers and Fuses, Code Corrections, Data / Communication lines, Dedicated Computer Circuits, Electric Water Heaters, Emergency Generators…And so much more
Commercial
Businesses throughout Cooper City trust the professionals at JPEG INC Electrical Contracting for all of their Commercial Electric Service needs. Our commercial electricians have vast experience in everything from commercial power upgrades to new construction, renovations and expansions. Whether it's corporate office spaces, shopping centers, churches or apartment complexes, JPEG has the experience and professional certifications to handle the most complex commercial projects. When Cooper City businesses need expert commercial electricians to do quality work on time and on budget, they call JPEG INC Electrical Contracting. As your commercial electrical contractor, JPEG offers services that include:
CCTV, DVR, Security Cameras, Troubleshooting services, Ballast Lamps, CAT5 / 6 Cabling, Commercial Wiring, Control Wiring, Electrical Inspections, Emergency Electrical Services, Transfer switch maintenance, repairs and replacements, panel installations, industrial lighting, generator installations and a host of other services.
Infrared Thermography
One of the most common causes of electrical system problems is abnormal heating associated with high resistance or excessive current flow. The professionals at JPEG INC Electrical Contracting employ infrared thermography as an integral part of preventative maintenance and loss control programs. This technology exposes invisible thermal patterns before excess heat causes damage or total system failure. Having your equipment scanned offers a variety of benefits, including:
Reduces costly downtime
Saves time and money on emergency repairs
Prevents equipment failures
Identifies and prioritize areas needing preventative maintenance
Improves electrical and mechanical efficiency
Avoids disruption of services by using noninvasive technology
Reduces emergency calls for maintenance crews
Identifies fire hazards
Cooper City trusts JPEG Inc. Electrical Contracting