Commercial Emergency Lighting in Plantation, FL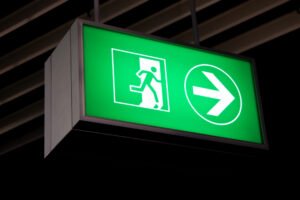 According to city ordinance, commercial buildings in Plantation, Florida must have commercial egress lighting for all exit accesses and discharges. These locations include corridors, escalators, designated stairs, and passageways leading to an exit. NFPA 101 requires exit signs with the lights powered by a battery backup for at least 90 minutes in the event of a power outage.
Many commercial establishments in Plantation fail to meet the city's safety codes during electrical safety inspections, resulting in expensive penalties. If you want to avoid these consequences and protect your employees and customers, turn to JPEG Inc. We offer quick commercial electrical maintenance and installation services at competitive rates.
Commercial Egress Lighting for Plantation, Florida Businesses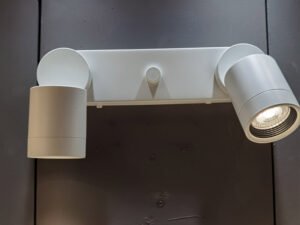 As a responsible business owner in Plantation, Florida, your number-one concern is the safety of your employees and customers. At JPEG Inc., our commercial electricians provide reliable emergency and exit signs for all your building's egress points. We can install commercial egress lighting fixtures that comply with Plantation's building codes.
Our emergency lighting technicians and commercial electrical contractors are fully licensed and insured. We have more than 15 years of experience installing and maintaining emergency exit lighting in all commercial establishments. No job is too big or too small for our technicians to handle.
Our team offers a complete range of commercial egress lighting in Plantation, FL. We will install, inspect, test, and maintain every lighted exit fixture in your building. We can also upgrade any existing emergency lighting setup to ensure your building meets Plantation safety regulations.
Commercial Electrical Maintenance and Electrical Safety Inspections in Plantation, Florida
Do not risk your company's reputation and the safety of your employees and customers. Emergencies can strike at any time, and JPEG Inc. provides the commercial egress lighting in Plantation to give you peace of mind.
Avoid the hassle of paying expensive fines and keep your buildings up to code with JPEG Inc.'s commercial emergency lighting in Plantation, FL. Contact us today to learn more.
Home to around 95,000 residents, Plantation is a suburb of Fort Lauderdale, Florida. This bustling city has an upbeat feel, offering a wide range of culinary, natural, and cultural experiences.
Visitors can explore the beautiful parks dotting the city, such as Plantation Heritage Park and the Flamingo Gardens. Plantation Historical Museum is a great place to visit if you're interested in the city's history. Afterward, visit Plantation Diner to enjoy comfort food in a retro setting.