Are you running a business? Then, you must be having a commercial space as well. You have to make sure that your commercial space is equipped with all kinds of facilities to make your business smooth and running. One of the basic elements that you need to have is a good electrical system. Otherwise, there are so many different office machines and equipment that need to be running which will not be able to function properly. What you need to do is hire a commercial electrician. We, at JPEG, Inc., Electrical Contracting, can be the right choice for you. We are one of the most established and reliable companies which have been in this business for more than 15 years now. We can test, install, connect, as well as maintain all kinds of electrical systems. We are known for our highly trained and experienced electricians along with our utmost dedication for all our clients. So, if you belong to areas such as Pembroke Pines, FL, Miramar, FL, Sunrise, FL, Hollywood, FL, Davie, FL, or Fort Lauderdale, then you can opt for us.
Here, we have put together a few things to look out for in your commercial electrician. Take a look.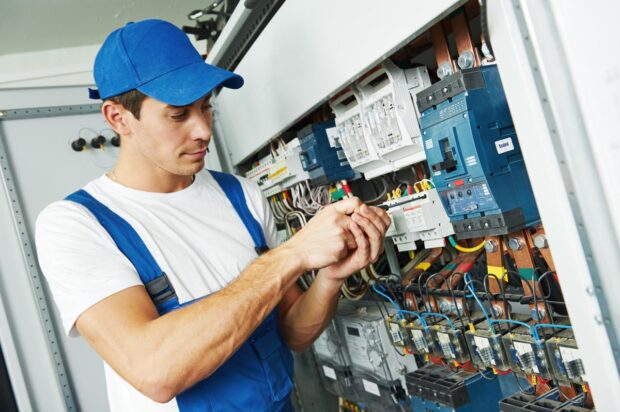 One of the first and foremost things that you need to make sure of is that the electrician you are hiring can do the job perfectly. They should have the right kind of skill and knowledge about these electrical systems to provide any kind of installation or repair work.
The next thing that you need is the right kind of experience in this field. Simply having the training to carry out such electrical work will not help stop they need to have practical experience at handling these issues to understand how to do the process perfectly and tackle any kind of challenge that comes in the way.
So, if you are interested in choosing us, contact us today.