Are you having problem with your light connections? The electrician that you will hire will have to be trustworthy as he will be handling the wire connection of your entire house. This is where the commercial electrician of JPEG Inc. Electrical Contracting steps in to offer you smart, easy, and dependable electrical solutions. We are a family owned and operated electrical company operation out of the regions of Pembroke Pines, FL, Plantation, FL, Hollywood, FL, Sunrise, FL, Fort Lauderdale, and Weston, FL. From installing, connecting, to testing, and maintaining electrical systems like lights, power, coolers, air conditioners we provide everything for our customers. Being in this industry for over 15 years now, we have always kept ahead of our competitors by producing the latest designs and upgrades of the electric appliances. Our customers trust us as we have always put them and their requirements first and delivered them with successful results all the time, every time.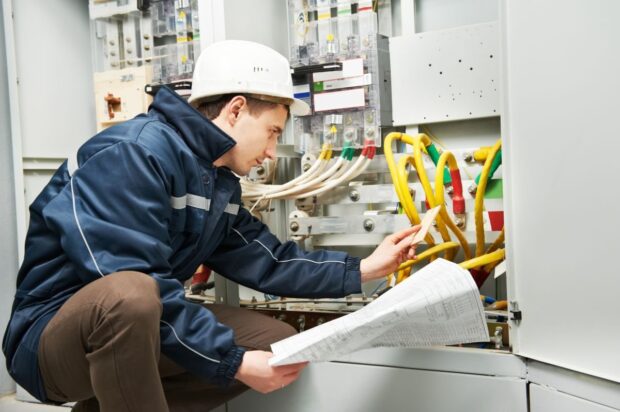 Below we have mentioned the 2 pertinent questions to ask your commercial electrician. Take a look.
Are you licensed to work as a commercial electrician?
Certifications are very important as well as a compulsion when you hire an electrician for your house or office as their quality of work needs to be credible. It is always advised to hire from a reputable company who are granted license from your state authority.
2. Do you have liability insurance?
Before you let in an electrician to do their job always ask and make sure they are insured. Ask whether their company has covered them with workmen's compensation insurance and liability insurance as accidents can happen on the job anytime during the project. If the electrician does not have public liability insurance, you will be taking a huge financial risk.
So, if you are looking to hire a commercial electrician, you can get in touch with us on 954-410-3995.