Do you want to purchase a new house? Or are you renovating your house? Electrical works are necessary whether it is a new house or an old one. There is certain electric equipment that is necessary for your comfort and convenience like installing a ceiling fan. And if your fan is damaged, then you might have to replace these and install new ones. Whether it is a light, fan, or some other electric requirement, you should hire a professional service for this. We, at JPEG Inc. Electrical Contracting, can be the right choice for you. We are an experienced and established company which has been in this field for more than 15 years. We cater to a wide range of electric services for both residential and commercial areas. Right from an air conditioner, lighting, and ceiling fan installation, electric water heaters, generators, and emergency lighting to data and communication lines, fiber optics, cabling, fuses, circuits, and even code corrections, and a lot more, we can help with everything. We are known for our high-quality and dedicated services. So, if you are from areas such as Fort Lauderdale, Plantation, or Weston, then contact us now.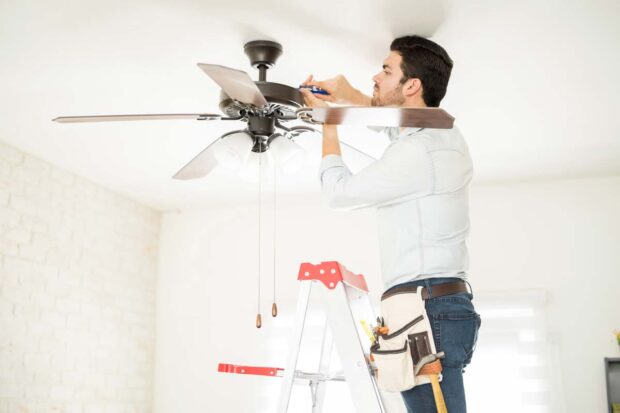 Here, we have put together a few things to check about the company offering you ceiling fan installation. Take a loo.
First of all, you should put your focus on the staff of the company who will actually carry out the process of installation. You should ensure they are knowledgeable, well-trained, and can do the job in an efficient manner, maximizing their efforts in a short time.
Charges are essential elements that have to be considered while making this choice. You should ask for the amount to be charged in advance and then decide if it is suitable for your budget or not. You compare the quotes with others too in order to make s wise choice.
So, if you are thinking of hiring us, then contact us now.