Infrared Thermography Inspections and 40-Year Recertifications in Pompano Beach, FL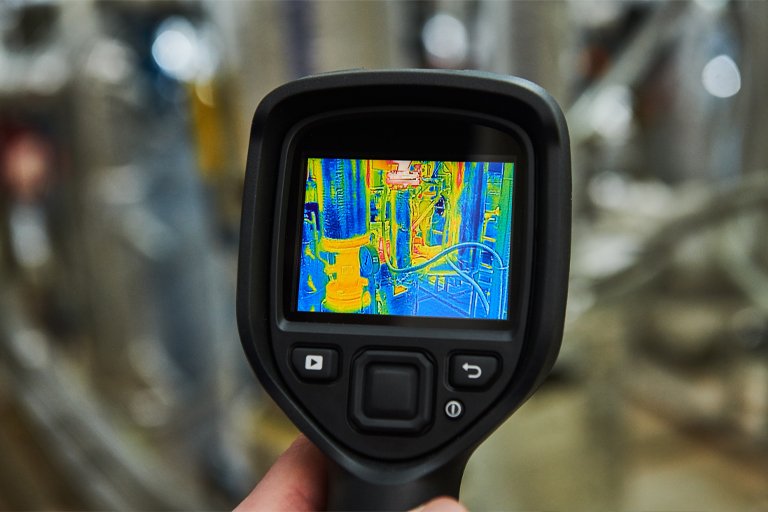 Pompano Beach, FL isn't immune from the requirement to have their older buildings go through their 40-year recertification process. Once buildings are 40 years old, or older, they must undergo occupancy recertification every 10 years. When your building's recertification is coming up, contact JPEG, Inc. to have our certified electricians do a thorough inspection of your electrical system, including offering an infrared thermography inspection to spot problems before they become a problem. Contact us today to learn more and schedule your inspection.
Level II Electrical Contractor for Pompano Beach Businesses
When it comes to using and understanding thermal imaging with the inspection of electrical systems, only a Level II electrical contractor is qualified to provide the inspection as part of the 40-year recertification process for commercial buildings. This is because there is specific training that users of thermal imaging devices need to understand and use, otherwise they may miss important issues or could flag things that are operating normally.
When we are looking at a breaker box, for example, and we see with the thermal imaging that one of the breakers is running much hotter than the other breakers, that is a problem that needs to be addressed. This means that potential issues are caught before they become issues, saving building owners time and money while providing enhanced safety.
Get a Quote

40-Year Recertifications Serving Pompano Beach, FL
All commercial buildings that reach the age of 40 are required to have a recertification inspection to ensure that the structure is still safe and reliable. Included with this is the requirement to review your building's electrical systems, including branch circuits, emergency lighting, and more. The 40-year recertification process starts at 40 years of age and must be done every 10 years after that to maintain their occupancy permits for Pompano Beach, Florida buildings. At JPEG, Inc., our certified electricians are ready to help make your recertification process fast and easy.
Its name is derived from the Florida Pompano (Trachinotus carolinus), a fish found off the Atlantic coast. Pompano Beach Airpark, located within the city, is the home of the Goodyear Blimp Spirit of Innovation. Following the population boom due to World War II, in 1947, the City of Pompano merged with the newly formed municipality on the beach and became the City of Pompano Beach. A substantial seasonal population also spends its winters in the area. The city of Pompano Beach celebrated its centennial in 2008.
SCHEDULE YOUR 40-YEAR RECERTIFICATION INSPECTION