Infrared Thermography Inspections and Level II Electrical Contractor in North Miami, FL
While visual inspections of electrical systems are important and reveal great information, there is another dimension to inspections that are gaining in popularity in North Miami, FL, and beyond. Infrared thermography inspections provide a new level of information to your electrical inspections, and our team at JPEG, Inc. can provide this service for any residential or commercial clients. They are particularly useful for the 40-year recertification process that is required for all buildings that are 40 years old or older. Contact us today to learn more and schedule your inspection.
40-Year Recertifications for North Miami Businesses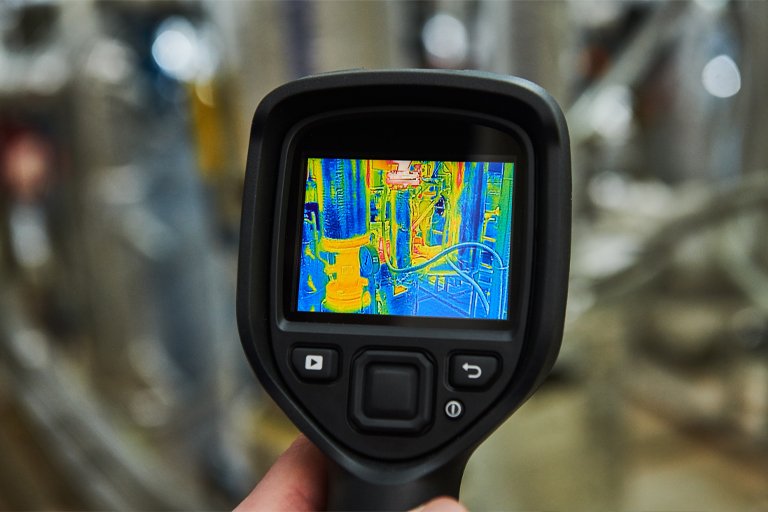 Most commercial building owners are aware that buildings that are 40 years old or older are required to be recertified for occupancy once every 10 years. This 40-year recertification process starts with a notification of the need for this to happen, however, it is also the responsibility of the building owner to undertake this recertification process regardless of receiving the notification.
With the harsh weather that the region receives, buildings must be inspected to ensure that they are still safe for occupancy and that any needed repairs or upgrades are performed to maintain the occupancy permits. This includes inspecting the electrical system, branch circuits, emergency lighting, and more. Often infrared thermography inspection is also done to ensure problems are caught before they get out of hand.
View all of our certifications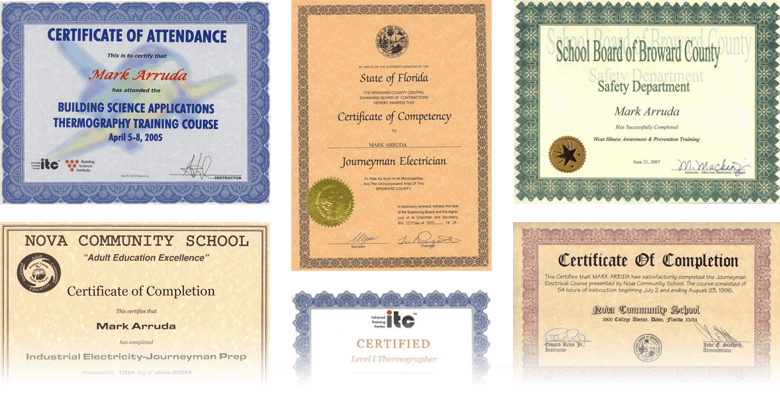 Level II Electrical Contractor Serving North Miami, FL
When you include the infrared thermography inspection, you will be getting a Level II electrical contractor who will be able to properly interpret the results from the thermal imaging device. This is required for the 40-year recertification process that all commercial buildings in North Miami, Florida must go through once they reach the age of 40. JPEG, Inc. offers this service for inspecting all of the electrical systems in a building and providing a certificate of completion for the recertification process. Contact us today to learn about our inspection services.
Originally the town of "Arch Creek", the area was incorporated as the "Town of Miami Shores", which was renamed the "Town of North Miami" in 1931. It was reincorporated as a city in 1953. The city is also home to the Oleta River State Park, which is the state's largest urban park. North Miami, between 1926 and 1931, was named "Town of Miami Shores", partially because its early eastern boundary was the Atlantic Ocean. North Miami is known for its large Haitian-American population.
SCHEDULE YOUR 40-YEAR RECERTIFICATION INSPECTION