40-Year Recertification and Level II Electrical Contractors in Miami-Dade County, FL
The buildings that we have in Miami-Dade County, FL, are subject to some intense storms and other issues throughout their lives. Because of this increased risk of natural disaster damage, all commercial buildings must go through a 40-year recertification process to ensure they are still fit for occupancy, and this includes the electrical systems of the building. JPEG, Inc. has done hundreds of these 40-year recertification processes with our Level II electrical contractors, including performing infrared thermography inspections. When your building needs inspection, contact our team to schedule your inspection.
Infrared Thermography Inspections for Miami-Dade County Businesses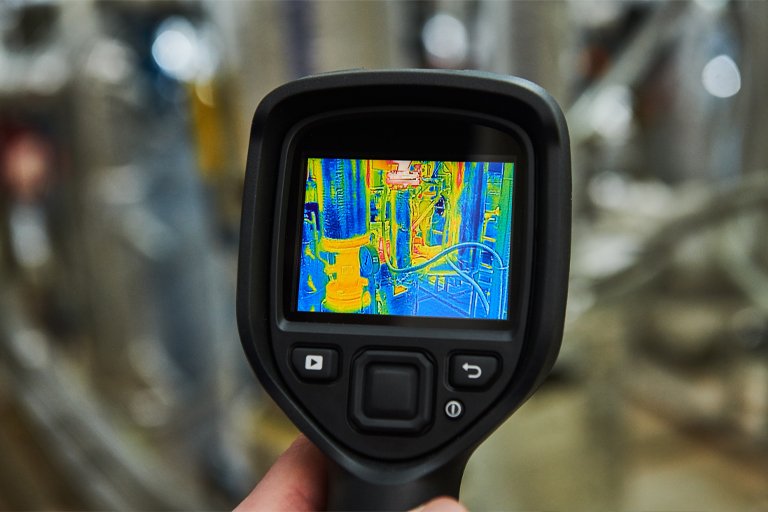 How is it possible that your breaker box looks just fine, yet it could cause issues at any point? When you look at things visually all is fine, but when you do infrared thermography you can quickly tell a component is overheating and will cause issues. This is where infrared thermography inspections can pay off quickly by identifying failing components before they cause more havoc.
When you are having an infrared thermography inspection for your building, the person performing the inspection must be at a minimum a Level II electrical contractor. This is because they need to be aware of how to properly calibrate the thermographic device, as well as be skilled at interpreting the results to create actionable initiatives. Not only can we do all of this, but we can also handle the needed repairs and upgrades, making life easier for the building owner as they only need to engage a single entity.
View all of our certifications

Level II Electrical Contractor Serving Miami-Dade County, FL
As mentioned above, a minimum of a Level II electrical contractor is required when having an infrared thermography inspection performed. We understand the importance of keeping commercial buildings safe for occupancy in Miami-Dade County, Florida and participating in the 40-year recertification inspections as well as the ongoing every-decade recertification inspections thereafter. Our team at JPEG, Inc. has the trained, Level II electrical contractors you need and the experience you can trust. Contact us today to learn more and schedule our team to take care of your issues.
The county includes portions of two national parks. To the west, the county extends into the Everglades National Park and is populated only by a Miccosukee tribal village. Biscayne National Park and the Biscayne Bay Aquatic Preserves are located east of the mainland in Biscayne Bay. People came from the Bahamas to South Florida and the Keys to hunt for treasure from the ships that ran aground on the treacherous Great Florida Reef.
SCHEDULE YOUR 40-YEAR RECERTIFICATION INSPECTION