40-Year Recertifications and Level II Electrical Contractor in Miami Beach, FL
With the city of Miami Beach being over 100 years old, countless buildings are subject to the 40-year recertification process, and these buildings must be inspected regularly to keep their occupancy permits. JPEG, Inc. is an electrical contractor that has helped building owners perform these important inspections, and we now also include an infrared thermography inspection service which involves our Level II certified electricians to find and address problem areas with electrical systems. Contact us today to learn more about these recertifications and inspections.
Infrared Thermography Inspections for Miami Beach Businesses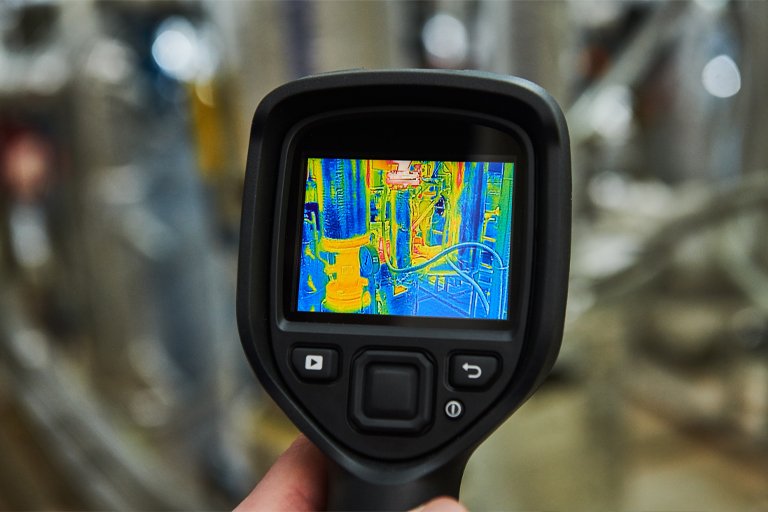 The inspection of the electrical systems of buildings as part of the 40-year recertification is important to ensure that there are no safety or fire hazards associated with the electrical wiring, branch circuits, making sure emergency lighting all works, and more. As part of these inspections, we can include our infrared thermography inspections.
Infrared thermography involves using a device that can sense the temperature levels of surfaces and objects. This is used to see if any electrical devices and wiring is running at hotter temperatures than they otherwise should be. Anything that is running hotter than normal needs to be inspected to see where the issue lies and then to correct things. This is very useful to find problems before they become serious issues that result in higher costs and more time.
View all of our certifications

Level II Electrical Contractor Serving Miami Beach, FL
When having infrared thermography inspections performed, the operators need to be Level II electrical contractors. This requirement is for the safety and security of all involved as those using the thermal imaging device need to be able to calibrate the device properly to get the right temperature level range. They also need to be able to properly interpret the data that the thermal imaging device provides. With the Level II certification, you can be confident that hidden problems with your Miami Beach, Florida building will be discovered and the JPEG, Inc. team can remedy the issues promptly. Contact us today to learn more.
Incorporated on March 26, 1915, the municipality is located on natural and man-made barrier islands between the Atlantic Ocean and Biscayne Bay, the latter of which separates the Beach from the mainland city of Miami. Even after the town was incorporated in 1915 under the name of Miami Beach, many visitors thought of the beach strip as Alton Beach In 1925, the Collins Bridge was replaced by the Venetian Causeway, described as "a series of drawbridges and renamed the Venetian Causeway".
SCHEDULE YOUR 40-YEAR RECERTIFICATION INSPECTION