Infrared Thermography Inspections and Level II Electrical Contractor in Hallandale Beach, FL
Electrical inspections are a fact of life for 40-year-old buildings in Hallandale Beach, FL as well as older buildings. These inspections are now utilizing a thermal imaging device for infrared thermography inspections, and our team at JPEG, Inc. use this technology to help find issues before they become expensive problems. A Level II electrical contractor is required for this due to the important nature of the inspection where the thermal imaging device must be properly calibrated and interpreted. This important training ensures that false positives and false negatives are avoided and electrical systems are working properly. Contact us today to learn more and schedule your electrical system inspection.
40-Year Recertifications for Hallandale Beach Businesses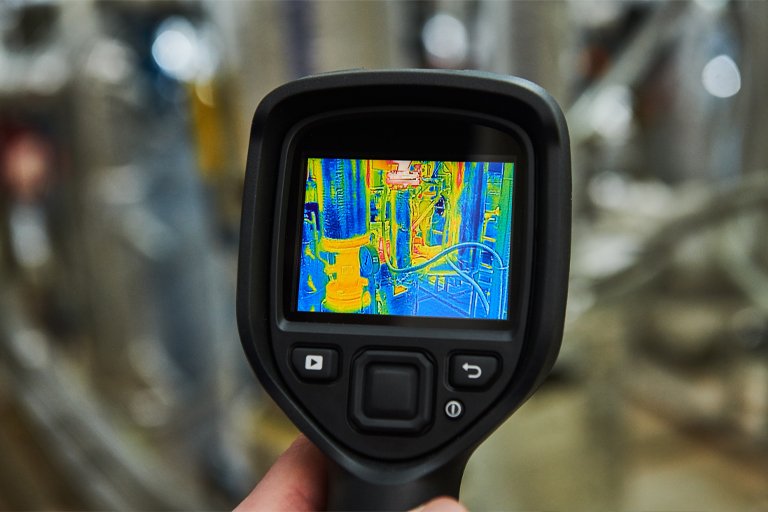 As mentioned earlier, all buildings that are 40 years old and older must go through a recertification process that certifies that a building is safe for continued occupancy. This involves an engineer or architect for the structure of the building but also requires the electrical system to be evaluated and inspected. For very old buildings the electrical system that was used decades ago may be unsafe and should be upgraded to prevent electrical fires and outages.
Part of the inspection process can involve infrared thermography inspections which help to reveal issues that might otherwise be missed or overlooked because visually everything looks fine. From branch circuits to conduit raceways for wiring to the emergency lighting that all needs to be operational in the building, the electrical inspection is an important aspect of maintaining a building's occupancy permit.
View all of our certifications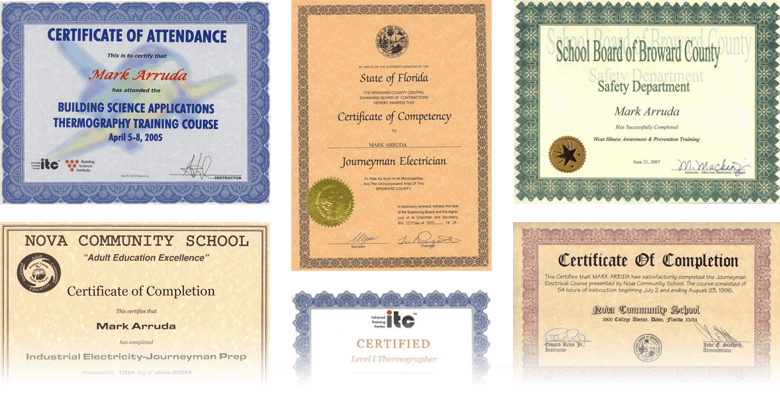 Infrared Thermography Inspections Serving Hallandale Beach, FL
When infrared thermography inspections are used, this is in addition to the normal visual inspection and testing that goes on as part of the recertification process. Using a thermal imaging device that shows differences in temperatures of objects and surfaces, trouble areas can be identified usually by being much hotter than the surrounding objects. Often hotter than normal objects can be part of a pending failure from overheating and spotting these in your Hallandale Beach, Florida building can spare you the additional expense and potential damages. Contact JPEG, Inc. to assist with your recertification process.
Due to the large number of tourists who eventually retire in the city, Hallandale Beach has one of the fastest-growing populations in Broward County and in Metro Miami. Hallandale was incorporated on 11 May 1927, the eighth municipality in Broward County. In 1947, Hallandale was reincorporated as the City of Hallandale, allowing it to expand its borders through the annexation of nearby unincorporated land lying adjacent to the Atlantic shore. On August 27, 1999, the city officially changed its name to Hallandale Beach.
SCHEDULE YOUR 40-YEAR RECERTIFICATION INSPECTION